zł0.00
MineTan Violet - Spray Mist 1L
 
U Ciebie:
na piątek (02 grudzień 2022)

Do Paczkomatów dostarczamy
też w weekend
Zamówienie dostarczamy do Paczkomatów również w weekend.
Metoda dostawy "Paczka w weekend" jest dostępna od czwartku godz. 20:00 do piątku 15:59




Wysyłka 1 zł od 159 zł
kurierem InPost i GLS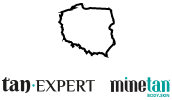 Polska dystrybucja
Oficjalny polski sklep internetowy
120 sheets notebook with hard cover made of recycled cardboard. 16x22cm
Tego możesz się spodziewać po tym produkcie

Intensywnej, ciemnobrązowej opalenizny o fioletowych półtonach

Łatwej i przyjemnej aplikacji bez smug oraz efektu bez pomarańczowych tonów

Szybkiego wchłaniania się kosmetyku w skórę, opalenizny widocznej już po godzinie

Kosmetyku bez nieprzyjemnego zapachu sztucznej opalenizny

Minimalnie odczuwalnego DHA po zaaplikowaniu płynu do opalania

Składu przyjaznego dla wegan, bez parabenów, z 100% naturalnym DHA
Szczegóły
Działający w zaledwie 1 godzinę płyn do opalania natryskowego na bazie fioletu z technologią poczwórnego bronzera, który zapewni ci intensywną, ciemną opaleniznę.
Profesjonalny płyn, dzięki któremu będziesz wyglądać, jakbyś właśnie wróciła z plaży w Positano lub spędziła wakacje nad Morzem Śródziemnym — Violet nadaje Twojej skórze intensywny, ciemnobrązowy kolor. Mieszanka fioletowych i ciemnobrązowych bronzerów neutralizuje żółte i pomarańczowe tony, pomagając Ci uzyskać naturalną, intensywną, ciepłą opaleniznę. Nasza formuła błyskawicznej opalenizny w 1 godzinę zawiera specjalne aktywatory oraz technologię poczwórnego bronzera, które przyśpieszają opalanie. 100% naturalne aktywatory opalania DHA połączone z utrwalającymi opaleniznę multiwitaminami i olejkami zapewniają idealnie opaloną skórę, która z czasem ciemnieje i przybiera intensywny, ciemnobrązowy odcień, bez zapachu sztucznej opalenizny.
Violet nadaje się do każdego typu skóry, jeśli zależy Ci na intensywnej, ciepłej, ciemnobrązowej opaleniźnie.
1L | 33.8 fl oz
Bez pomarańczowych tonów | Bez zapachu sztucznej opalenizny | Nawilżające antyoksydanty i olejki
Sposób użycia
Aby uzyskać naturalny odcień, weź prysznic po 1 godzinie od aplikacji. Pozostaw produkt na dłużej, aby uzyskać głębszy, ciemniejszy kolor.
Opłucz ciało letnią wodą przez 45 sekund. Nie używaj mydła ani peelingu.
Twoja opalenizna będzie się rozwijać i pogłębiać przez kolejne 24 godziny.
Do regularnych kąpieli możesz powrócić po 8-16 godzinach od aplikacji.
Odpowiednie dbanie o skórę powinno zapewnić opaleniznę bez smug przez 5-10 dni od aplikacji.
One już pokochały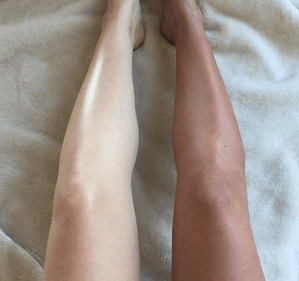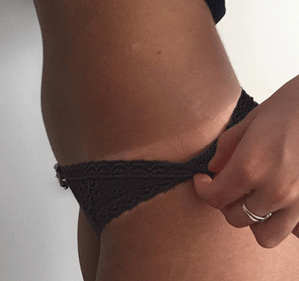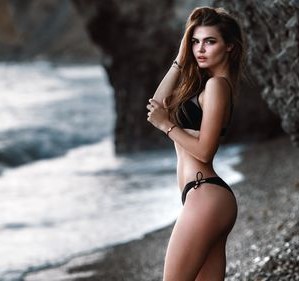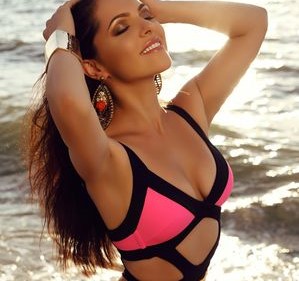 Składniki
Water (Aqua, Eau), Dihydroxyacetone, Alcohol Denat., Hamamelis Virginiana (Witch Hazel) Extract, Dimethyl Isosorbide, Propylene Glycol, Caramel, Phenoxyethanol, Caprylyl Glycol, Potassium Sorbate, Hexylene Glycol, Polysorbate 20, Xanthan Gum, Argania Spinosa (Argan) Kernel Oil, Macadamia Integrifolia (Macadamia) Seed Oil, Cocos Nucifera (Coconut) Oil, Simmondsia Chinensis (Jojoba) Seed Oil, Rosa Canina (Rosehip) Fruit Oil, Vitis Vinifera (Grape) Seed Oil, Persea Gratissima (Avocado) Oil, Cucumis Sativus (Cucumber) Fruit Extract, Ascorbic Acid, Tocopheryl Acetate, Blue 1 (CI 42090), Red 40 (CI 16035), Yellow 6 (CI 15985), Green 5 (CI 61570), Yellow 5 (CI 19140), Red 33 (CI 17200)
Other customers also bought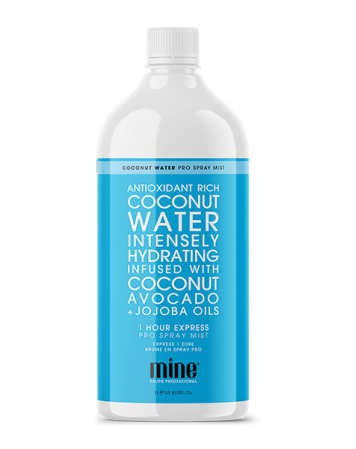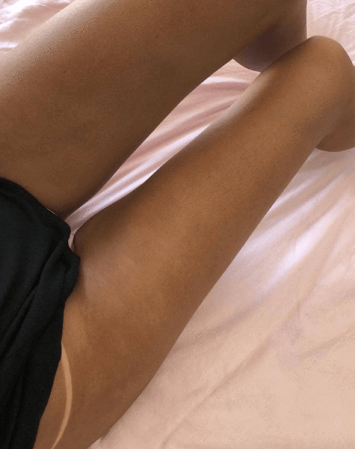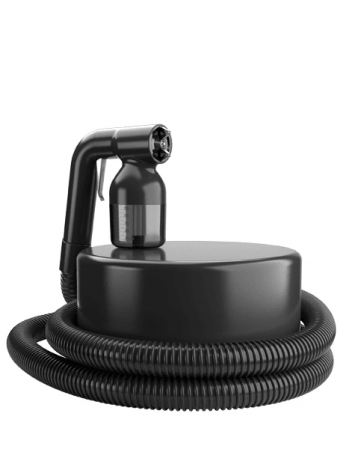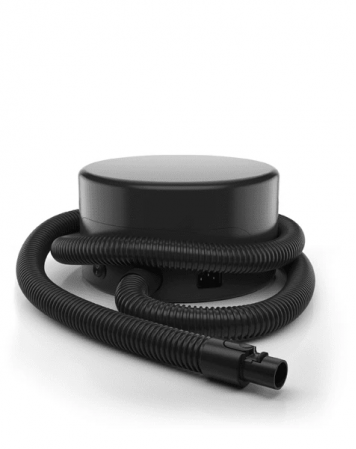 polecane dla profesjonalistów
View
See other products in the same category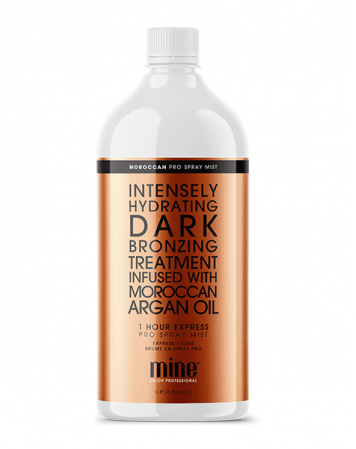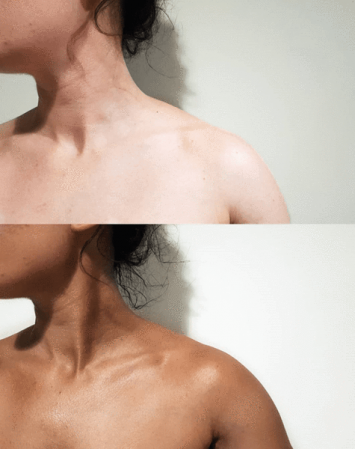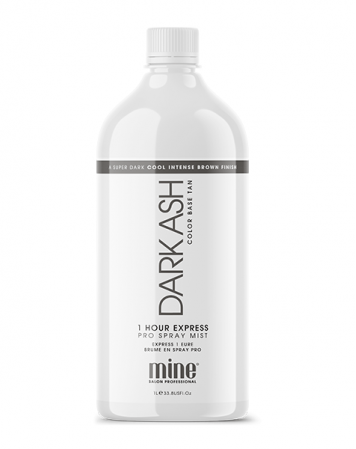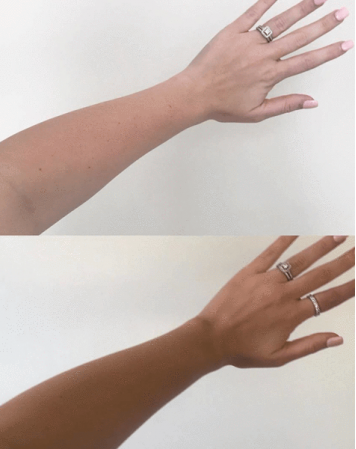 intensywna i chłodna opalenizna
View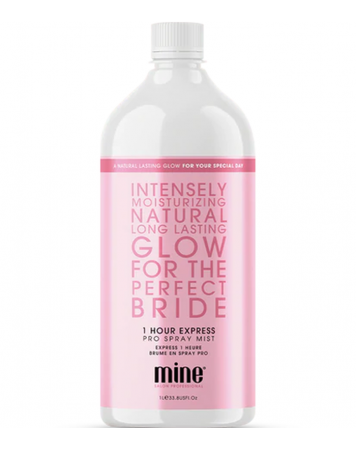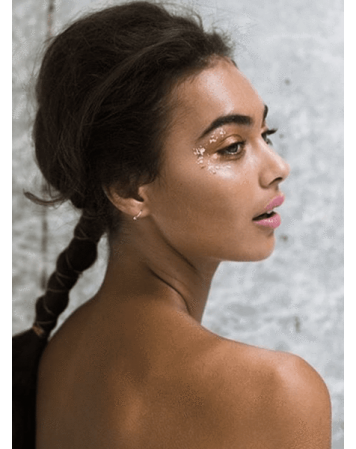 delikatny i naturalny odcień
View