zł0.00
Bronzing lotions
Bronzing and self-tanning lotions from TanExpert & MineTan. Prolong and deepen your tan with our cosmetics, rebuilding your skin with moisturizing oils and plant-based ingredients. TanExpert & MineTan self-tanning lotions smooth, protect and instantly moisturize the epidermis, retaining moisture for an even longer-lasting effect and an evenly descending tan. The bronzing lotion will help you gradually build or prolong your tan by adding color.

Get, maintain or prolong the life of your tan with our daily bronzing lotions. Use our self-tanning lotions every day to give your skin extra hydration and gradually add golden color. The products in this series are ideal for refreshing your color between showers or self-tanning applications, as well as for maintaining and prolonging the life of your tan. Our bronzing lotions are quick-drying products that are free of artificial tanning fragrance and orange tones.

TanExpert and MineTan cares not only about the results, but also about what goes into our products. Our formulas contain gentle, PETA-approved ingredients that improve the condition of your skin. All of our products contain 100% natural DHA, are suitable for vegans and paraben-free.
Rozwiń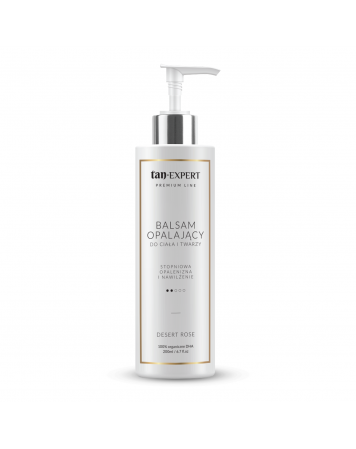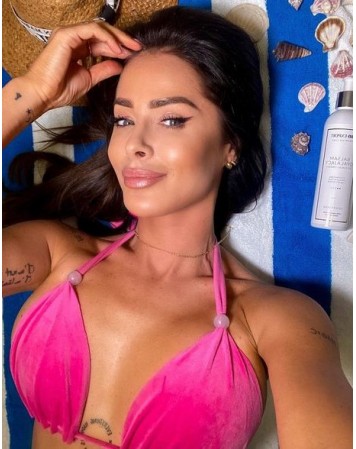 stopniowa opalenizna i nawilżenie
View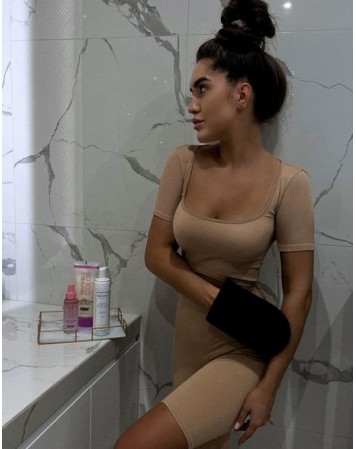 stopniowa opalenizna i nawilżenie
Regular price
zł129.00
-zł20.00
Price
zł109.00
View
stopniowa opalenizna i nawilżenie
View
Balsam brązujący
Balsamy brązujące
Balsamy brązujące TanExpert to nie tylko prosty produkt mający podkreślić Twoją opaleniznę. To również źródło wielu aktywnych składników, sposób na delikatny masaż ciała podczas aplikacji, a nawet gwarancja chwili dla siebie. Masz już dość tego, że każdy kolejny balsam opalający jest jedynie pustą obietnicą producenta? Sprawdź rekomendacje naszych użytkowniczek i przekonaj się na własnej skórze, że TanExpert stworzyło produkt dopasowany do Twoich oczekiwań!
Dla głębokiego nawilżenia skóry
Dowolny balsam brązujący marki TanExpert to cudowny sposób na podkreślenie i pogłębienie opalenizny, który dodatkowo nawilży Twoją skórę. Dostępne w naszej ofercie produkty stworzone zostały z myślą o komforcie użytkowniczek - szczególnie jeśli chodzi o bezpieczeństwo stosowania kosmetyków opalających. Składniki pochodzenia roślinnego, drogocenne olejki, odżywcze antyoksydanty - to tylko niektóre z wielu dodatków wspierających Twoją skórę w walce o jej zdrowy wygląd.
Wymarzony efekt podkreślonej opalenizny
Jeśli zależy Ci na efekcie egzotycznej opalenizny, wypróbuj nasze balsamy brązujące. Delikatna formuła pozwala na stopniowe budowanie wymarzonego odcienia skóry lub przedłużenie własnej opalenizny dodając jej wyrazistego koloru. Stosując balsam samoopalający codziennie, zapewnisz swojej skórze odpowiednie utrzymywanie wilgoci. Dostępne w ofercie TanExpert produkty to wyłącznie warianty szybkoschnące, pozbawione nieprzyjemnego zapachu sztucznej opalenizny i ryzyka powstawania pomarańczowych tonów.
W trosce o Twoje bezpieczeństwo
Aby zadbać o komfort użytkowniczek, stworzyliśmy balsamy brązujące składające się wyłącznie z naturalnych składników zatwierdzonych przez PETA. Ich dobroczynne działanie pomaga w zachowaniu dobrej kondycji skóry, dzięki czemu możesz czerpać liczne korzyści ze stosowania preparatów samoopalających! W 100% naturalny DHA, który wykorzystano do produkcji kosmetyków to także gwarancja bezpieczeństwa dla Twojego zdrowia. Dowolny balsam opalający marki TanExpert jest całkowicie przyjazny dla wegan i pozbawiony parabenów.