Bronzing lotions
Bronzing and self-tanning lotions from TanExpert & MineTan. Prolong and deepen your tan with our cosmetics, rebuilding your skin with moisturizing oils and plant-based ingredients. TanExpert & MineTan self-tanning lotions smooth, protect and instantly moisturize the epidermis, retaining moisture for an even longer-lasting effect and an evenly descending tan. The bronzing lotion will help you gradually build or prolong your tan by adding color.

Get, maintain or prolong the life of your tan with our daily bronzing lotions. Use our self-tanning lotions every day to give your skin extra hydration and gradually add golden color. The products in this series are ideal for refreshing your color between showers or self-tanning applications, as well as for maintaining and prolonging the life of your tan. Our bronzing lotions are quick-drying products that are free of artificial tanning fragrance and orange tones.

TanExpert and MineTan cares not only about the results, but also about what goes into our products. Our formulas contain gentle, PETA-approved ingredients that improve the condition of your skin. All of our products contain 100% natural DHA, are suitable for vegans and paraben-free.

By using our bronzing lotions, you provide your skin not only with a beautiful golden tan, but also hydration. When using any self-tanner, remember to hydrate your body, as well-hydrated skin greatly prolongs the effects. This allows you to enjoy your tan much longer. We also recommend regularly moisturizing your skin with your favorite moisturizing lotions. Then the self-tanning lotion will bring the best results. We would add that this is a recommended self-tanner for people dry and sensitive skin.

Our TanExpert and MineTan self-tanning cosmetics are the answer to the needs of customers who could not find a product that meets their requirements. We have developed a formula that has already stolen the hearts of many celebrities and, above all, professionals, thus conquering the Beauty industry market. We have created self-tanners that do not leave streaks or any other unsightly spots. Every shade of your tan stays bronze, never the unwanted orange.

One of the key advantages of our bronzing lotions, is their pleasant fragrance, which greatly enhances your comfort when using them, making the tanning process a relaxing ritual. Here you don't have to worry about how to apply the self-tanner, because it is applied just like a regular lotion. It's quick, simple and enjoyable. If you are looking for the best self-tanner, be sure to try TanExpert and MineTan cosmetics.
More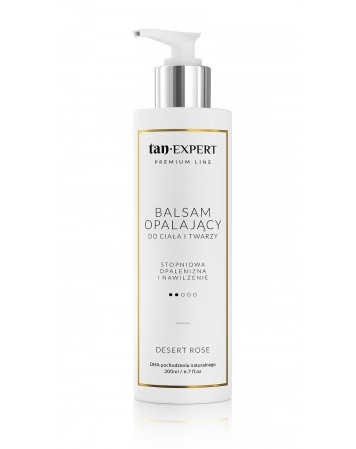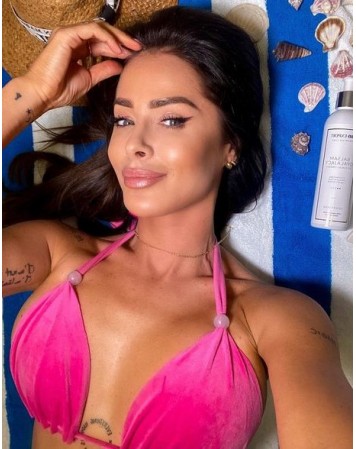 gradual tan and hydration
View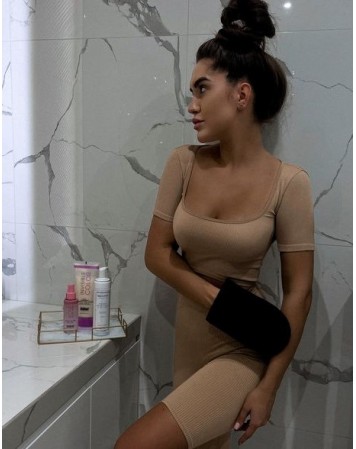 gradual tan and hydration
Regular price
129.00 zł
-30.00 zł
Price
99.00 zł
View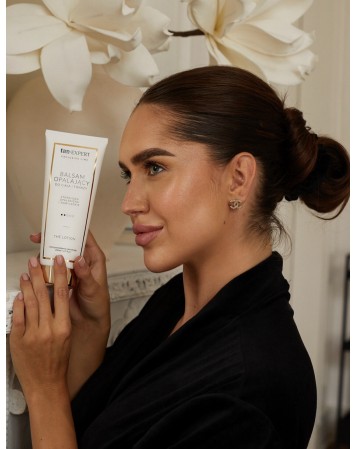 gradual tan and hydration
View
Bronzing lotions
Bronzing lotions
Bronzing lotions TanExpert is not only a simple product designed to emphasize your tan. It is also a source of many active ingredients, a way to gently massage the body during application, and even a guarantee of a moment for yourself. Tired of the fact that each subsequent tanning lotion is just an empty promise of the manufacturer? Check the recommendations of our users and see for yourself that TanExpert has created a product tailored to your expectations!
For deep skin hydration
any bronzing lotion by TanExpert is a wonderful way to emphasize and deepen your tan, which will additionally moisturize your skin. The products available in our offer have been created with the comfort of users in mind - especially when it comes to the safety of tanning cosmetics. Ingredients of plant origin, precious oils, nourishing antioxidants - these are just some of the many additives that support your skin in the fight for its healthy appearance.
The dream effect of an emphasized tan
If you care For an exotic tan effect, try our bronzing lotions. The delicate formula allows you to gradually build your dream skin tone or extend your own tan by adding a distinctive color. By using the self-tanning lotion every day, you will ensure that your skin retains adequate moisture. The products available in the TanExpert offer are only quick-drying variants, devoid of the unpleasant smell of artificial tan and the risk of orange tones.
For your safety
To ensure the comfort of users, we have created bronzing lotions consisting only of PETA-approved natural ingredients. Their beneficial effects help to maintain the good condition of the skin, thanks to which you can reap numerous benefits from the use of self-tanning preparations! 100% natural DHA, which was used in the production of cosmetics, is also a guarantee of safety for your health. Any TanExpert tanning lotion is completely vegan friendly and paraben free.