Want to get started with a self-tanner, but don't know if a cosmetic from your chosen brand will be suitable?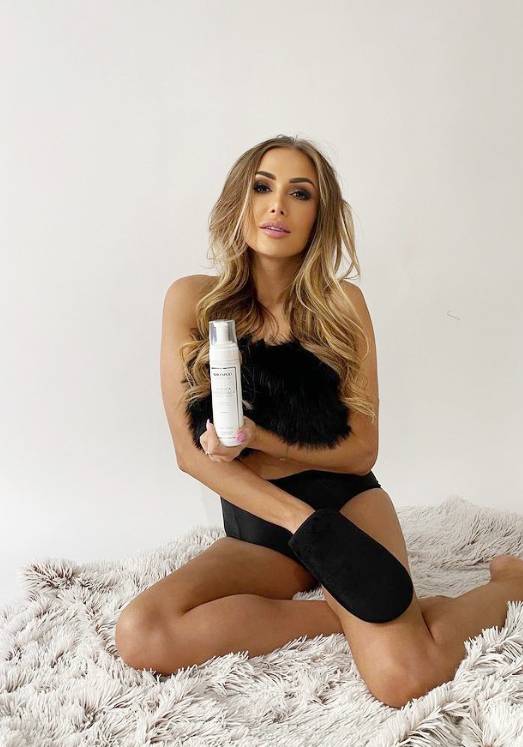 Take advantage of products recommended by both professionals and first-time self-tanners.
Their application is so simple that even if you are inexperienced, you don't need to worry about creating streaks or unevenness. All you have to do is follow our instructions, which you can easily find on the product sheets and the leaflet we will include in your package. To make using our self-tanners even easier, they have a pre-tanning bronzer, so you will see exactly where the product has already been applied. This way you won't miss any part of your body.
The intensity of the tan is also entirely up to you. Wash off the foam after 2/3 hours if you want a clear, natural effect, and if you dream of a darker shade, leave it on your skin for up to 8 hours. Remember that the tan still develops in the epidermis for 24 hours after the first shower.
The decision to choose our self-tanners has been made, but are you having trouble choosing a shade?
We have a solution for that! On tanexpert24.pl you will find a dedicated search engine, which, after answering 3 simple questions, will select a cosmetic tailored just for you. All you have to do is select your skin tone, skin type and the effect you want to achieve. It will take less than a minute to find the perfect self-tanner. If you want to use the shade finder
click here
Check out our 3 main categories of self-tanners
Meet our 3 bestselling foams
TanExpert Bronze Amber is a foam that will give you a perfect tan with a natural golden brown shade. Due to its universal properties, it will work well on both fair and medium complexions. It only takes a few moments and your skin will look as if you just returned from a long vacation full of sunshine.
TanExpert Coconut Glow is a self-tanner with a pleasant coconut scent, which will give you a deep and dark tan. The high content of natural coconut water in the formula will make your skin feel a dose of intense hydration and get a beautiful, natural glow. If you usually have a problem with dry skin, Coconut Glow is the perfect product for you.
TanExpert Dark Topaz is a cosmetic that will help you build a cool and intense tan inspired by the exotic sun. This self-tanner is ideal for those with darker complexions or those who want a really intense effect. Just one application will make sure that no one will pass by your tan indifferently.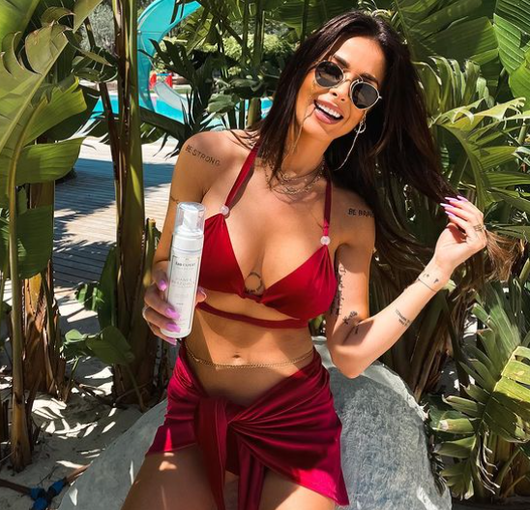 Or maybe you prefer a gradual tan?
TanExpert Desert Rose is a gradual bronzing lotion, thanks to which you will build the effect according to your expectations. It's the perfect product for you if you want to prolong the tan you already have, or if you're worried about getting too intense a tan after the foam.
The lotion also has intensive moisturizing properties, so it is responsible for both tanning the skin and regenerating it. Use this product every day and watch your body become more and more tanned, while maintaining the right level of hydration.
What to apply self-tanner with to get the best results?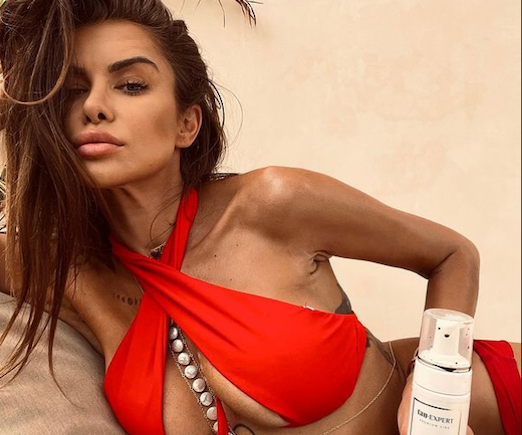 Once you've decided to buy a foam or lotion, be sure to get a mitt.
The TanExpert Magic Mitt will allow you to accurately apply the product even to the most difficult areas of your body, such as the creases of your elbows or knees. In addition to making the process of self-tanner application extremely easy, it also provides a protective barrier that will protect your hands from unwanted stains or over-tanning. The mitt is made of a fine double-sided material that is very soft to the touch, which will make applying self-tanner even more pleasant. You don't need to wash it after each application, just rinse it thoroughly under running water and dry it before the next use. If you decide to wash the glove, be sure not to use softeners for this. While drying, do not expose it to sunlight.
Perfectly tanned face? We have something for you!
Try our products designed for the facial skin and watch it take on a bronze glow every day.
TanExpert Diamond Glow self-tanning drops is an oil-based product that gives your skin a beautiful and natural tan with each application. Their effect is gradual, which means that you can build the effect according to your expectations and you don't have to worry about too dark or unnatural shade. All you need to do is add a few drops to a portion of your moisturizing cream or serum during your skincare routine, mix the cosmetics thoroughly together and then apply to your face. Do this in the evening, and in the morning your skin will be bright, hydrated and full of radiance, while gaining a natural tan shade. Use the product over the following days to deepen the effect.
TanExpert Invisible Dust gradual tanning mist will add radiance to your facial skin and give you a healthy-looking and glowing complexion. In its composition you will find jojoba oil, which is responsible for protecting you from harmful external factors, while moisturizing and smoothing your skin. In addition, each use of the mist will give your face a natural, golden tan. How you use the mist depends only on your preference. You can either spray it on your face directly, or add two full sprays of the mist to a portion of the cream, mix it up and apply it to your skin. Whichever way you choose, after the first use, your skin will be more hydrated and smoother than ever, while full of a natural bronzed glow. .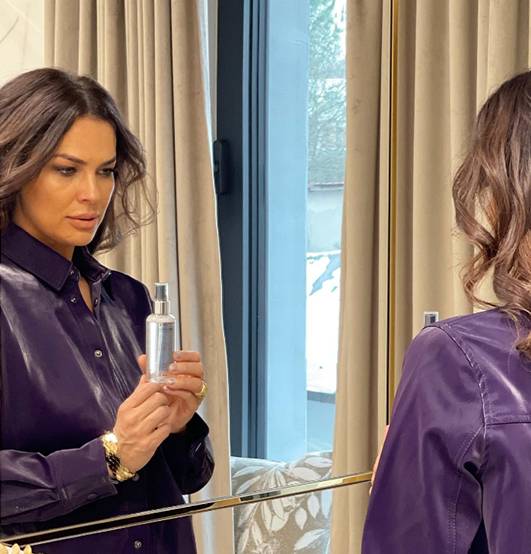 Need a credible recommendation?
Play the videos below and see what Maxineczka said about our self-tanners.