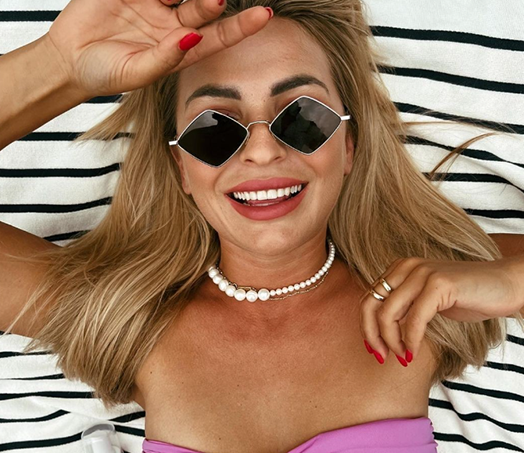 Buying gifts is enjoyable, especially if you know that they are the right choice. Nothing makes us happier than the smile of a loved one who received from us what he or she wanted so much. Whether it's a holiday, birthday, name day or anniversary - our products will always be the right choice of a gift for a woman. Just for you, we have prepared an overview of the most frequently purchased products and accessories - several ideas in a single place. Each of them is sure to be successful.
In our list you will find:

foams

lotions

drops

mitt
Self-tanning foams
Self-tanning foams produced by our brand TanExpert have stolen hearts of many Polish women, but the group of satisfied customers is still growing.
Our cosmetics have professional, thoroughly tested formulas, so they are completely safe to use. They do not have that unpleasant scent that accompanies the application of most foams, easily available in drugstores. More and more women are loving the shades of sun-kissed skin, which looks more attractive, healthy and is associated with the warm and calm days of summer.
In our offer you can find 3 unique self-tanning foams - each provides a different effect on the skin while taking care of its hydration:
Bronze Amber foam, which will leave a deep and beautiful Mediterranean tan - for any skin tone,
Dark Topaz foam with a cooler shade, for slightly darker skin tones,
Coconut Glow foam with moisturizing tonic (coconut water), will leave a deep bronze shade and natural glow on your skin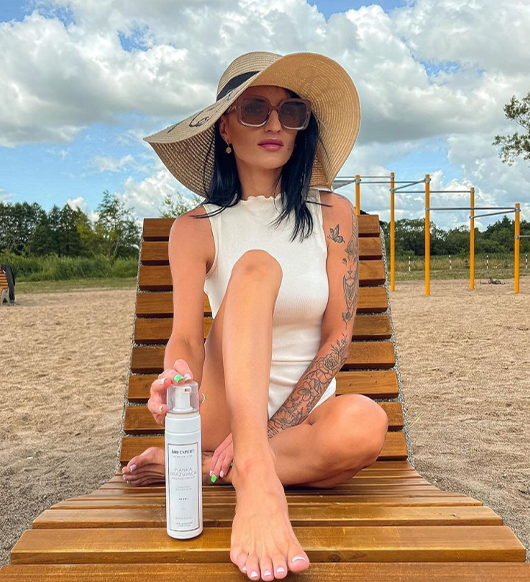 Bronzing lotion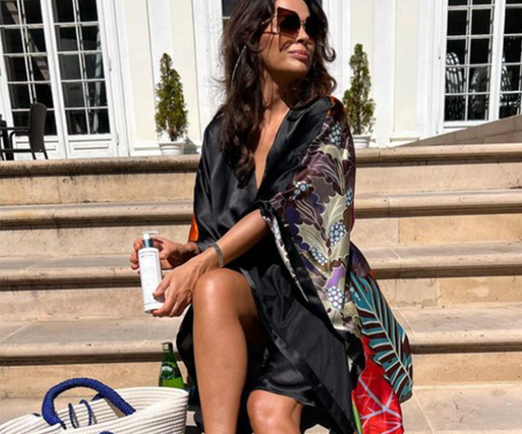 The tan can be spectacular, golden and gradually built up, that is, completely under the control of the user, who will still get satisfying results.
Our bronzing lotion is ideal for any skin tone, so, unlike with self-tanning foams, you don't have to think about choosing the right shade.Desert Rose bronzing lotion leaves your skin tanned and moisturized - two desirable effects in a single product. This is a dream gift for every woman!
Self-tanning drops
This versatile product is a great choice of a gift for a woman, if you know she has her favorite cream or lotion - just add a few Diamond Glow self-tanning drops to it. And that's it! As a result, you receive a homemade self-tanner, based on your favorite cosmetic, which leaves a radiant and golden tan effect on the skin. Sounds beautiful, doesn't it? Such a gift is sure to please every woman.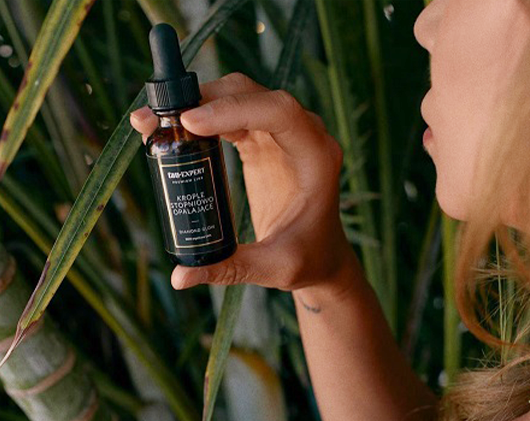 Self-tanner applicator mitt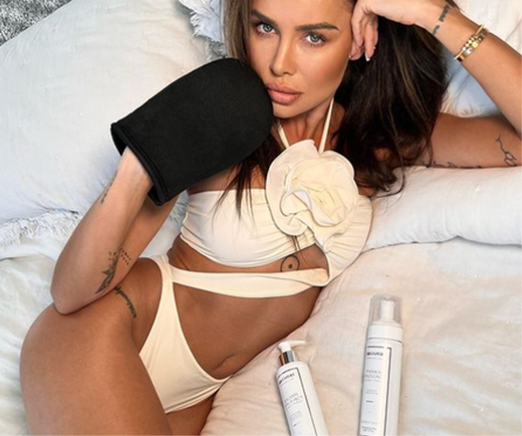 Foam, lotion and drops are not enough?
Consider the Magic Mitt Self-tanner Applicator! This unusual piece of material is made of soft, double-sided fabric, which provides a phenomenal result when applying any self-tanner, without exceptions! In addition, it will prevent unsightly stains when applying any self-tanning product. If you purchase a foam, lotion or drops, plus an applicator mitt - such a set will be a unique gift. Surely every woman dreams of it!

Thinking of buying a larger gift?
Designed specifically with you in mind, we have the TanExpert TanGift gift set. In it you will find a self-tanning foam, a self-tanner applicator mitt and Invisible Dust self-tanner for the face - a delicate mist with a beautiful floral scent, which will take care of moisturizing the skin and its gradual glowing tan. If you purchase our gift set, you can be sure that the woman you give it to will feel special. These products will ensure that during the winter she will not miss the summer, seeing her moisturized and tanned skin in the mirror, whereas during the holidays she will enjoy the beautiful, deep shade of bronze she has always dreamed of.