MineTan Radiant Glow - Gradual Bronzing Foam + Glove
 
transparent and gradual tan

Shipping on working days until 20:00
At your place:
thursday (07 december 2023)

We deliver to Parcel Lockers
also in weekend
We also deliver orders to Parcel Lockers on weekends.
The delivery method "Parcel on the weekend" is available from Thursday 8:00 p.m. to Friday 3:59 p.m






Shipping PLN 1 from PLN 159
by InPost and GLS courier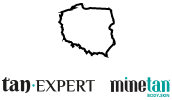 Polish distribution
The official Polish online store
Formulated with a blend of marine botanicals including red algae, wakame seaweed, sea lettuce and sea fennel to hydrate, soothe and nourish your skin for a deep, dark, glowing tan.
That's what you can expect from this product

Deeply moisturized tan and nourished skin thanks to bioactive ingredients

Easy and pleasant application without streaks and effect without orange tones

Quick absorption of the cosmetic into the skin, tan visible after an hour

A cosmetic without the unpleasant smell of artificial tan

Minimally perceptible DHA after applying self-tanner

Vegan-friendly composition, paraben-free, with DHA of natural origin
Details
Even cleaner tanning with our crystal clear tanning water.
Made with a blend of marine botanicals including red algae, wakame seaweed, sea lettuce and sea fennel, Radiant Glow self-tanning water is instantly absorbed and locks in moisture to deeply hydrate and restore your skin. Rich in antioxidants, Asian pennywort soothes and tones the epidermis, nourishing it and providing you with a deep, dark, glowing tan. Radiant Glow is a non-marking, non-comedogenic self-tanning foam that gives your skin a beautiful golden glow in just 1 hour. Its lightweight, intensely hydrating, bronzer- and dye-free formula won't block pores or stain clothes or bedding, so you can put it on and go about your daily business while your tan deepens to a deep, natural color. Radiant Glow Self-Tanning Foam is suitable for all skin types if you want a natural, glowing tan in just 1 hour and if you want a clean tan, nourished skin and a dark, warm tan.
Capacity: 200ml
Usage
For a streak-free tan:
The day before the application, you should do a whole body peeling. Thanks to this, the tan will last even longer.
The foam is applied to the body without cosmetics. We apply it on gloves and spread it with circular movements over the whole body. You can also tan your face.
Hands and feet are tanned at the very end with the remnants of foam from the glove (they should be lighter than the rest of the body - these parts of the body absorb the bronzer more).
Wait a few minutes and put on preferably dark and loose clothes. We keep the foam on the body for 1 to 3 hours for a clear effect, and if necessary, to enhance the color, we can extend this time up to 8 hours and go to sleep :)
After this time, we take a short shower (45 seconds) with just water and it's ready :)
A full bath is possible after 8 hours, and the final tanning effect will be visible after 24 hours.
They already love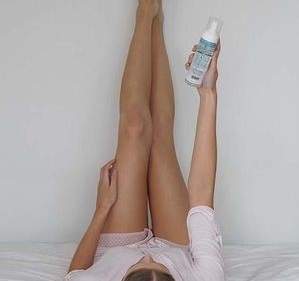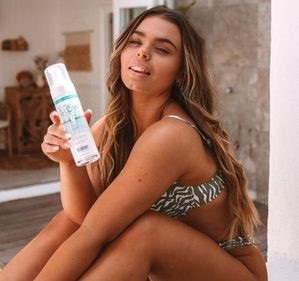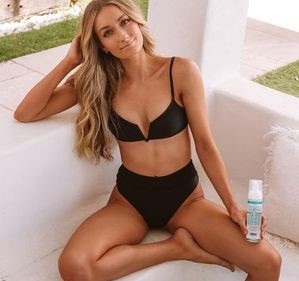 Ingredients
Water (Aqua), Propylene Glycol, Dihydroxyacetone, Glycerin, Polysorbate 20, Ethoxydiglycol, Cocamidopropyl Betaine, Phenoxyethanol, Caprylyl Glycol, Potassium Sorbate, Hexylene Glycol, Fragrance (Parfum), Porphyra Umbilicalis Extract, Centella Asiatica Extract, Undaria Pinnatifida Extract, Ulva Lactuca Extract, Crithmum Maritimum Extract, Citric Acid
Other customers also bought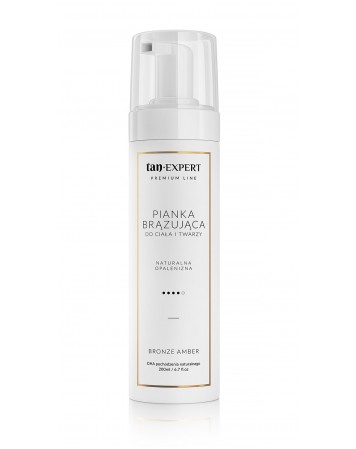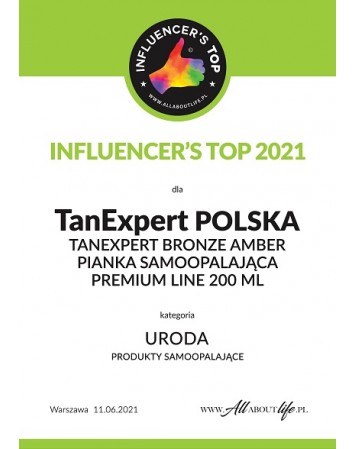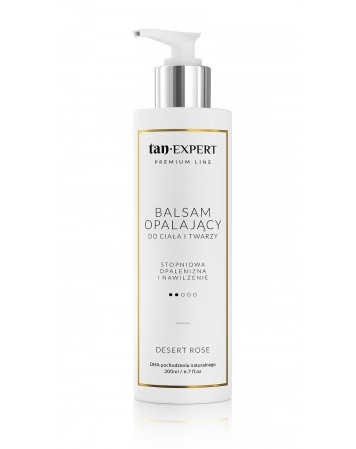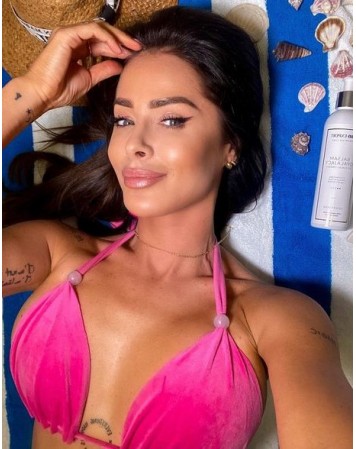 gradual tan and hydration
View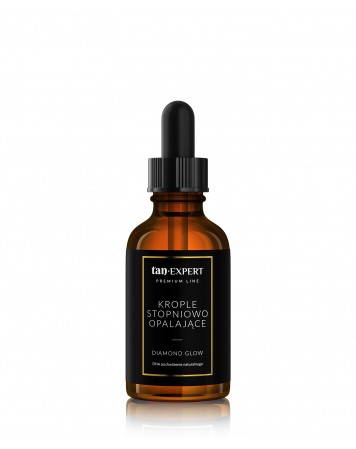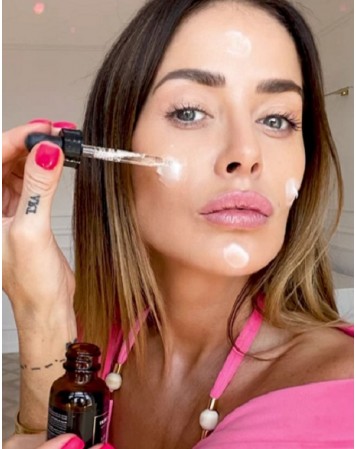 See other products in the same category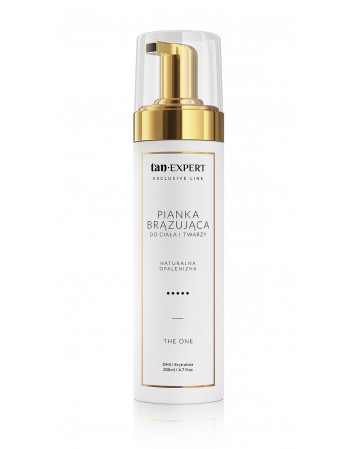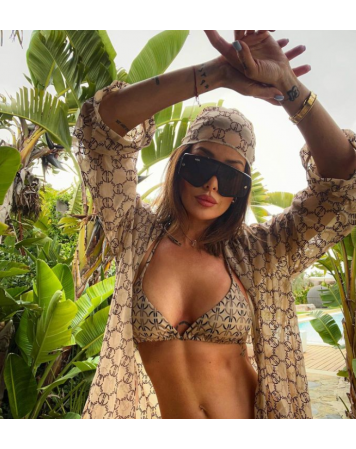 Regular price
189.00 zł
-30.00 zł
Price
159.00 zł
View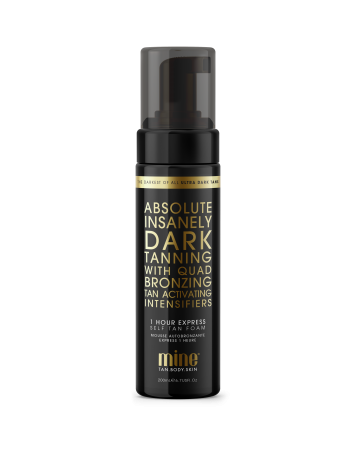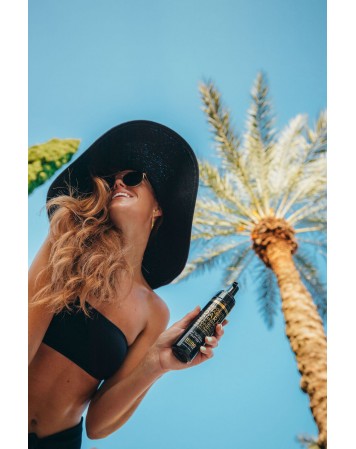 Regular price
139.00 zł
-10.00 zł
Price
129.00 zł
View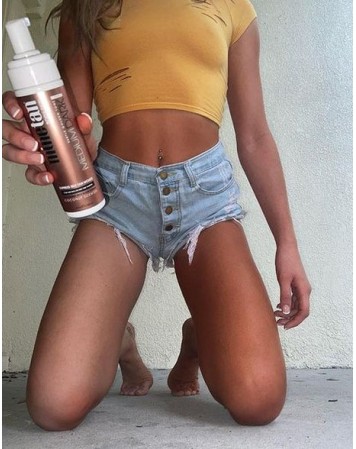 Regular price
109.00 zł
-10.00 zł
Price
99.00 zł
View