zł0.00
TanExpert Coconut Glow - Self-tanning foam 200 ml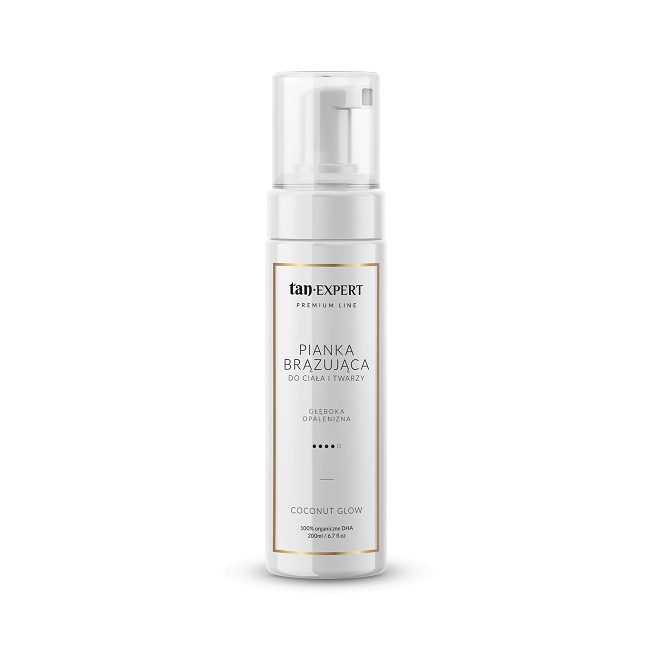  
naturalny, brązowy odcień
U Ciebie:
na poniedzialek (05 grudzień 2022)

Do Paczkomatów dostarczamy
też w weekend
Zamówienie dostarczamy do Paczkomatów również w weekend.
Metoda dostawy "Paczka w weekend" jest dostępna od czwartku godz. 20:00 do piątku 15:59




Wysyłka 1 zł od 159 zł
kurierem InPost i GLS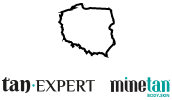 Polska dystrybucja
Oficjalny polski sklep internetowy
Witaj w świecie kosmetyków polecanych przez Profesjonalistów. TanExpert Coconut Glow to udoskonalona wersja pianki samoopalającej, powstała na bazie naszych najlepszych doświadczeń oraz licznych konsultacji z ekspertami z branży Beauty. Wszystko w celu stworzenia produktu doskonałego, a zarazem uniwersalnego pod każdym względem.
Tego możesz się spodziewać po tym produkcie

Głębokiej i ciemnej opalenizny z efektem intensywnego nawilżenia

Łatwej i przyjemnej aplikacji bez smug oraz efektu bez pomarańczowych tonów

Szybkiego wchłaniania się kosmetyku w skórę, opalenizny widocznej już po godzinie

Kosmetyku bez nieprzyjemnego zapachu sztucznej opalenizny

Minimalnie odczuwalnego DHA po zaaplikowaniu samoopalacza

Składu przyjaznego dla wegan, bez parabenów, z 100% naturalnym DHA
Szczegóły
Pianka Coconut Glow to lekka pianka samoopalająca do twarzy i ciała z dodatkiem naturalnej wody kokosowej, dzięki której uzyskasz głęboką, ciemną opaleniznę oraz piękny i naturalny blask.
Dzięki temu, że woda kokosowa działa jak tonik nawilżający – jest idealna dla osób o suchej skórze. Pianka błyskawicznie wchłania się w skórę, zapewniając perfekcyjną opaleniznę, która stopniowo ciemnieje, aby finalnie przybrać wyjątkowo atrakcyjny, głęboki odcień. Dzięki prostej aplikacji, za każdym razem osiągniesz piękne, pozbawione smug rezultaty.
Ponadto pianka brązująca Coconut Glow jest sprawdzonym i polecanym kosmetykiem, który nie pozostawia pomarańczowych tonów na ciele. Dzięki wygodnej formule doskonale nadaje się zarówno dla osób korzystających z pianek brązujących po raz pierwszy, jak i dla tych zaawansowanych. W zależności od czasu trzymania wstępnego bronzera na ciele - idealnie dopasujesz odcień opalenizny do swojej karnacji, a także oczekiwań. Bez względu na wybraną intensywność, pianka TanExpert Coconut Glow - zapewni Ci piękny i naturalny efekt opalenizny.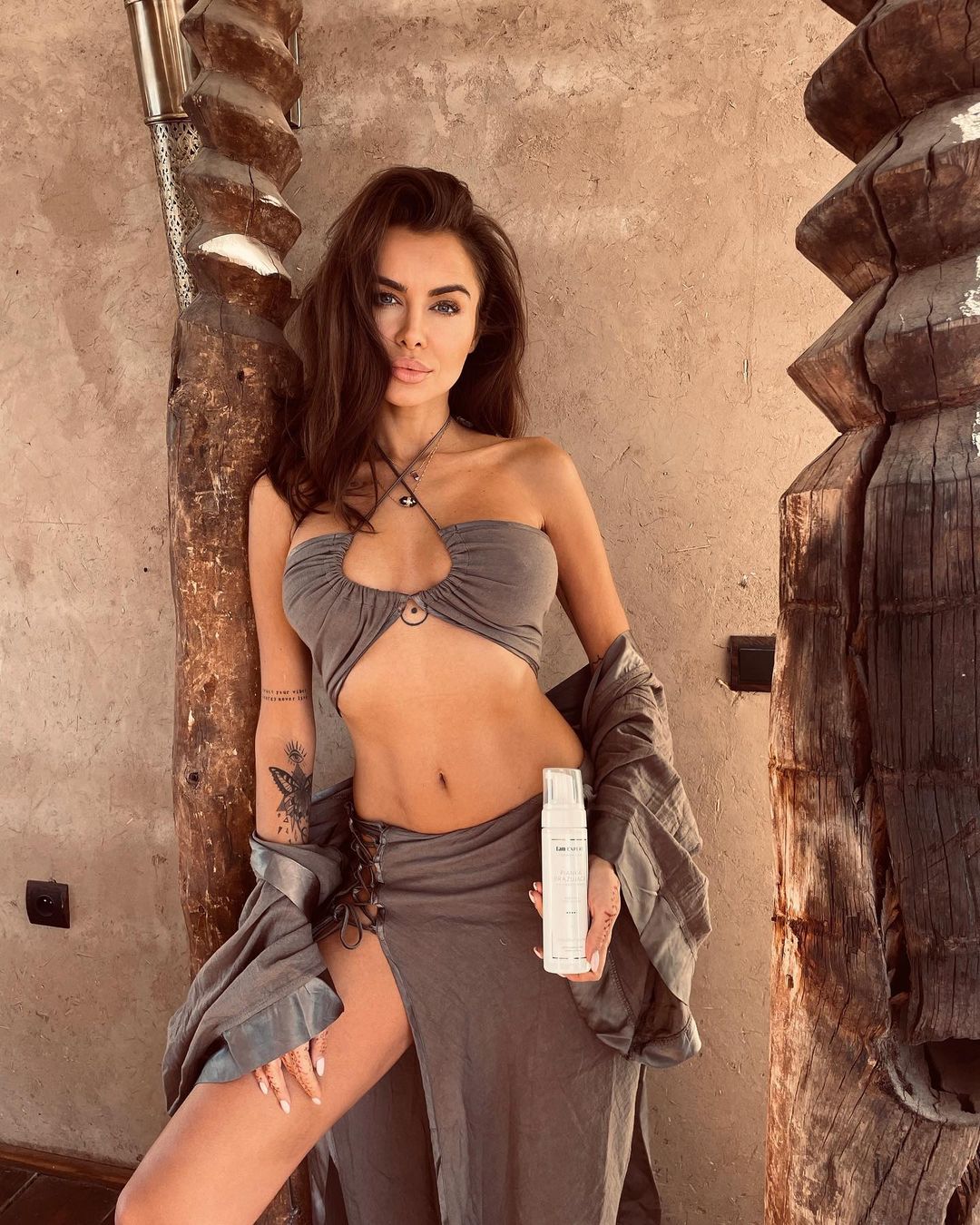 Sposób użycia
Aby uzyskać opaleniznę bez smug:
Dzień przed aplikacją należy zrobić peeling całego ciała. Dzięki temu opalenizna utrzyma się jeszcze dłużej.
Piankę nakładamy na ciało pozbawione kosmetyków. Aplikujemy ją na rękawice i rozkładamy kolistymi ruchami na całe ciało. Śmiało można opalić też twarz.
Dłonie i stopy opalamy na samym końcu resztką pianki z rękawicy (mają być jaśniejsze niż reszta ciała - te części ciała mocniej przyjmują bronzer).
Odczekujemy kilka minut i nakładamy najlepiej ciemne i luźne ubrania. Piankę trzymamy na ciele od 1 do 3 h dla wyraźnego efektu, a w razie potrzeby dla wzmocnienia koloru możemy wydłużyć ten czas nawet do 8 h i iść spać :)
Po tym czasie bierzemy krótki prysznic (45 sekund) samą wodą i gotowe :)
Pełna kąpiel możliwa jest po 8 h, a finalny efekt opalania będzie widoczny po 24 h.
One już pokochały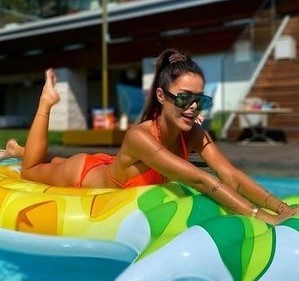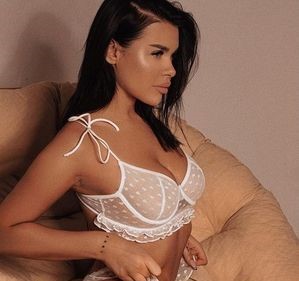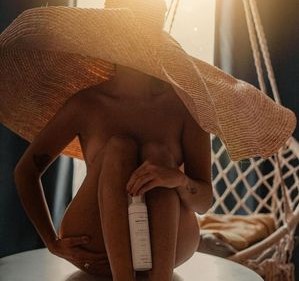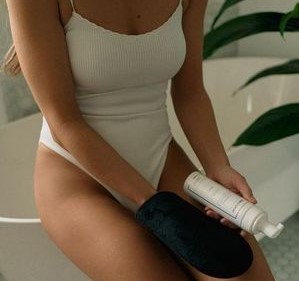 Składniki
Water (Aqua, Eau), Propylene Glycol, Dihydroxyacetone, PEG-6 Caprylic/Capric Glycerides, Dihydroxypropyl PEG-5 Linoleammonium Chloride, PEG-7 Glyceryl Cocoate, Caramel, Phenoxyethanol, Caprylyl Glycol, Fragrance (Parfum), Potassium Sorbate, Hexylene Glycol, Cocos Nucifera (Coconut) Fruit Juice, Glycerin, Tapioca Starch, Helianthus Annuus (Sunflower) Seed Oil, Panthenol, Ascorbic Acid, Tocopheryl Acetate, Theobroma Cacao (Cocoa) Seed Butter, Rosa Canina Fruit Oil, Glycine Soja (Soybean) Oil, Beta Vulgaris (Beet) Root Extract (Extrait de Racine de Betterave), Solanum Lycopersicum (Tomato) Fruit Extract, Vaccinium Macrocarpon (Cranberry) Fruit Extract, Cucumis Sativus (Cucumber) Fruit Extract, Red 40 (CI 16035), Yellow 5 (CI 19140), Blue 1 (CI 42090), Red 33 (CI 17200), Green 5 (CI 61570), Yellow 6 (CI 15985)
Other customers also bought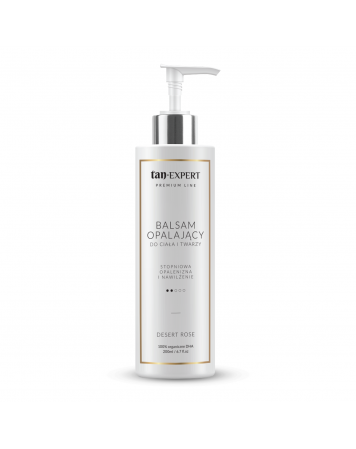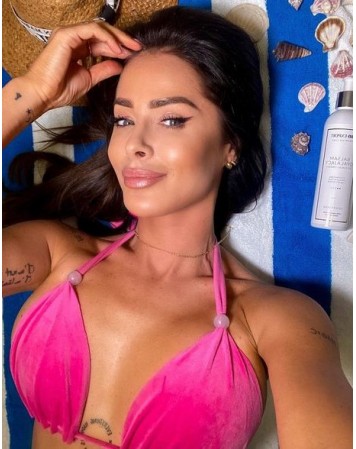 stopniowa opalenizna i nawilżenie
View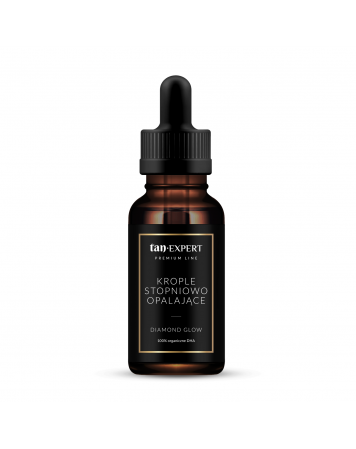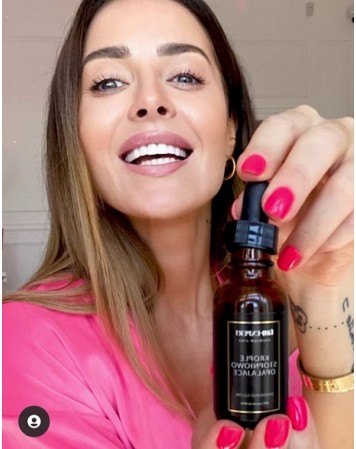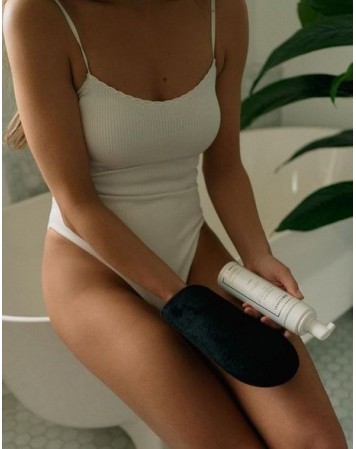 See other products in the same category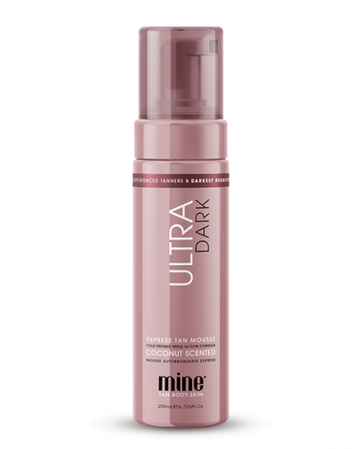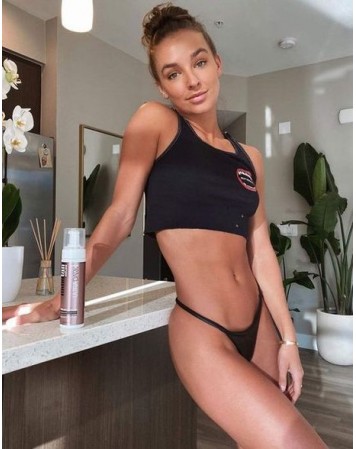 intensywna i chłodna opalenizna
View