zł0.00
TanExpert Diamond Glow - Self-tanning drops 30ml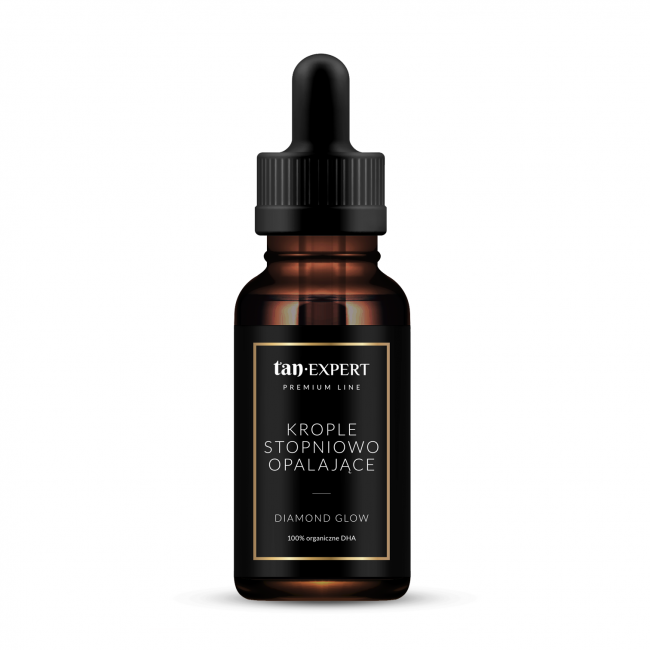  
U Ciebie:
na poniedzialek (05 grudzień 2022)

Do Paczkomatów dostarczamy
też w weekend
Zamówienie dostarczamy do Paczkomatów również w weekend.
Metoda dostawy "Paczka w weekend" jest dostępna od czwartku godz. 20:00 do piątku 15:59




Wysyłka 1 zł od 159 zł
kurierem InPost i GLS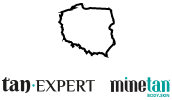 Polska dystrybucja
Oficjalny polski sklep internetowy
Witaj w świecie kosmetyków polecanych przez Profesjonalistów. TanExpert Diamond Glow to udoskonalona wersja kropli stopniowo opalających, do codziennego stosowania, powstała na bazie naszych najlepszych doświadczeń oraz licznych konsultacji z ekspertami z branży Beauty. Wszystko w celu stworzenia produktu doskonałego, a zarazem uniwersalnego pod każdym względem.
Tego możesz się spodziewać po tym produkcie

Stopniowej, złocistej opalenizny, zgodnej z Twoimi indywidualnymi oczekiwaniami

Łatwej i przyjemnej aplikacji bez smug oraz efektu bez pomarańczowych tonów

Szybkiego wchłaniania się kosmetyku w skórę, stopniowo utrwalanej opalenizny

Kosmetyku bez nieprzyjemnego zapachu sztucznej opalenizny

Minimalnie odczuwalnego DHA po zaaplikowaniu kropelek

Składu przyjaznego dla wegan, bez parabenów, z 100% naturalnym DHA
Szczegóły
Krople Diamond Glow to samoopalający olejek, który nada Twojej skórze piękną i naturalną opaleniznę.
Wystarczy kilka kropli, aby zmienić Twój ulubiony krem lub serum w doskonały samoopalacz, za pomocą którego uzyskasz indywidualnie dopasowany efekt świetlistej/złocistej opalenizny.
Uniwersalne krople brązujące możesz zastosować zarówno do kremu, jak i do samoopalacza! Jedyne, o czym należy szczególnie pamiętać to odpowiednie przygotowanie i oczyszczenie ciała lub twarzy. Krople Diamond Glow zagwarantują Ci subtelną opaleniznę i trwałe nawilżenie, dzięki wykorzystaniu składników najwyższej jakości - w tym 100% naturalnego DHA. Ich baza została stworzona na podstawie doświadczeń ekspertów, co czyni krople samoopalające jednym z najbezpieczniejszych środków do opalania bez ryzyka alergii lub skutków ubocznych.
Pojemność: 30ml
Sposób użycia
Aby uzyskać najlepsze rezultaty:
Z kremem nawilżającym:
Oczyść i umyj skórę przed aplikacją.
Dodaj 4-5 kropli do codziennego kremu nawilżającego lub serum.
Dobrze wymieszaj i nałóż równomiernie na twarz oraz dekolt.
Umyj ręce po aplikacji produktu.
Przed nałożeniem makijażu pozostaw krem na kilka minut do wyschnięcia.
Z samoopalaczem:
Dodaj 3-4 krople do pianki samoopalającej lub balsamu, aby wzmocnić kolor. Jeśli zależy Ci na jeszcze ciemniejszym efekcie, możesz dodać 6-8 kropli.
Nałóż samoopalacz tak, jak zwykle.
One już pokochały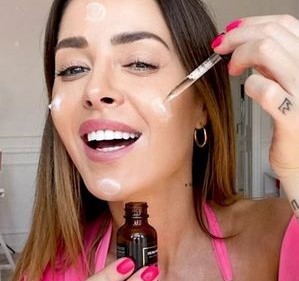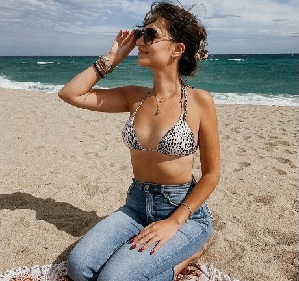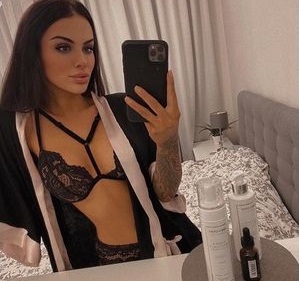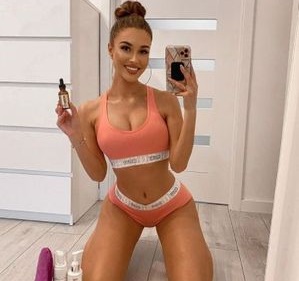 Składniki
Water (Aqua), Dihydroxyacetone, Polysorbate 20, Phenoxyethanol, Caprylyl Glycol, Potassium Sorbate, Hexylene Glycol, Peg-8 Dimethicone, Fragrance (Parfum), Glycerin, Helianthus Annuus (Sunflower) Seed Oil, Beta Vulgaris (Beet) Root Extract, Panthenol, Solanum Lycopersicum (Tomato) Fruit Extract, Vaccinium Macrocarpon (Cranberry) Fruit Extract, L-ascorbic Acid (Vitamin C), Tocopheryl Acetate (Vitamin E), Theobroma Cacao (Cocoa) Seed Butter, Rosa Canina (Rose Hip) Fruit Oil, Glycine Soja (Soybean) Oil, Cucumis Sativus (Cucumber) Fruit Extract, Yellow 5 (CI 19140), Yellow 6 (CI 15985)
Other customers also bought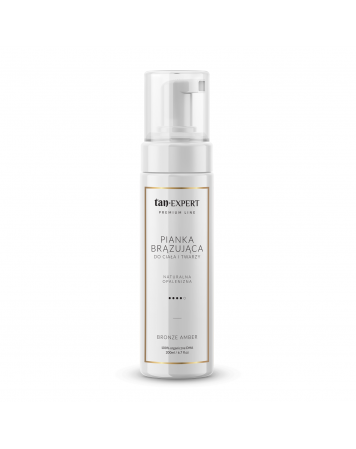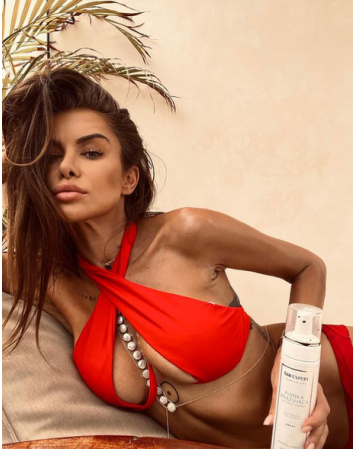 naturalny, brązowy odcień
View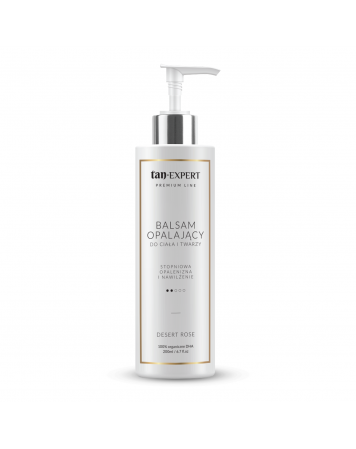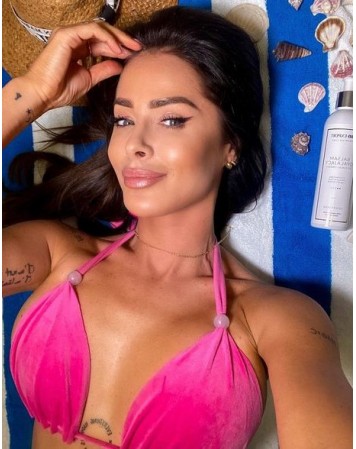 stopniowa opalenizna i nawilżenie
View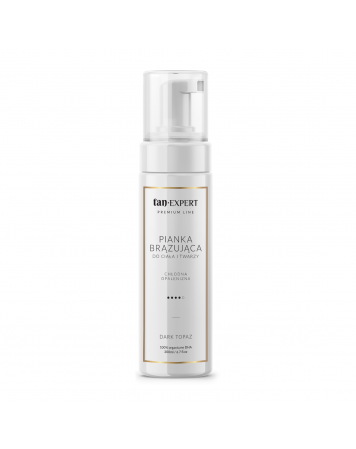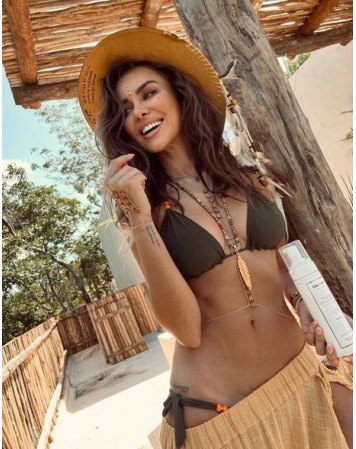 intensywna i chłodna opalenizna
View
See other products in the same category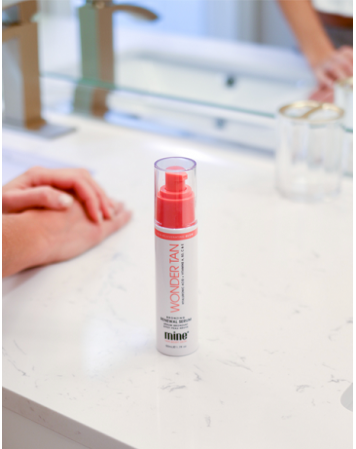 Regular price
zł139.00
-zł10.00
Price
zł129.00
View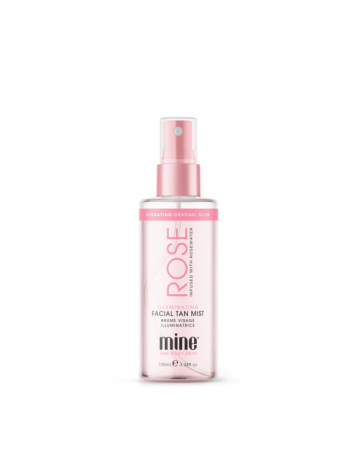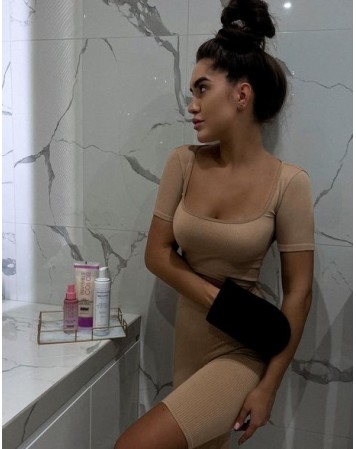 Regular price
zł327.00
-zł198.00
Price
zł129.00
View