TanExpert Exclusive Line The One - Self-tanning foam 200 ml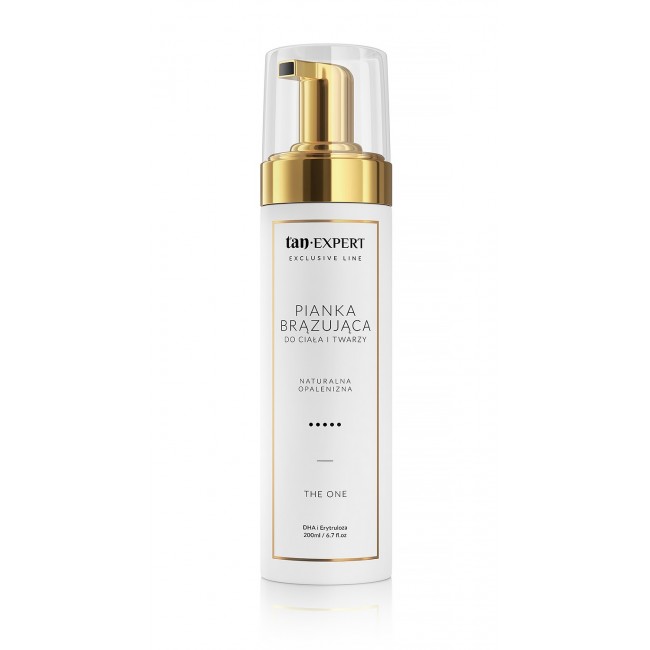  
Lowest price within 30 days before promotion:

189.00 zł

Shipping on working days until 20:00
At your place:
thursday (07 december 2023)

We deliver to Parcel Lockers
also in weekend
We also deliver orders to Parcel Lockers on weekends.
The delivery method "Parcel on the weekend" is available from Thursday 8:00 p.m. to Friday 3:59 p.m






Shipping PLN 1 from PLN 159
by InPost and GLS courier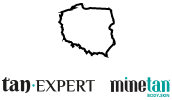 Polish distribution
The official Polish online store
Welcome to the world of cosmetics recommended by Professionals. THE ONE foam with DHA and erythrulose is an exceptional self-tanner from the TanExpert Exclusive Line. Launched in 2023, the Exclusive Line includes phenomenal cosmetics for the most demanding customers looking for self-tanners of unrivaled quality. 
That's what you can expect from this product

A beautiful, long-lasting and subtle tan with a natural shade

Even easier and more pleasant application of the self-tanner

Extremely fast absorption of the cosmetic into the skin

Pleasant, scented fragrance during the application of the cosmetic
No feeling of stickiness right from the beginning

Even less noticeable DHA after applying the self-tanner
Details
The One self-tanning foam redefines the approach to skincare. Developed through advanced research and consultation, it offers the perfect solution for those who want an intense pre-tanning bronzer and a fast-drying self-tanner on the skin.
The One contains an innovative composition of care ingredients. The main ones, such as coconut oil,Intensely moisturize, nourish the skin, leaving it soft and smooth. Tocopherol, i.e. vitamin E, acts as an antioxidant, protecting the skin from damage and promoting skin regeneration. Chamomile flower extract Soothes any irritation, while the Arabica coffee bean extract Adds radiance and radiance to the skin. What's more, the extract of cocoa, Rich in antioxidants, it protects the skin and adds elasticity.
However, The One is more than just skincare. Its formula, enriched with a concentrated pre-tanning bronzer, guarantees an intense and long-lasting tan that adapts to your skin's needs. The anti-stickiness technology makes the sticky feeling disappear practically as soon as the self-tanner is applied. The product instantly penetrates the skin and, thanks to specially selected activators, provides pleasure during application.
The final tanning effect from The One mousse is long-lasting and natural, and the scent of the product seduces and entices, eliminating the feeling of the characteristic DHA smell. When you choose The One, you are choosing luxurious care and the perfect tanning effect in one.
Check out Maxineczka's review of THE ONE foam and THE ELEMENT 79 drops
Usage
To achieve a streak-free tan:
The day before application, perform a full body scrub. This will make the effect last even longer.
Apply the foam to the body cleansed of cosmetics. Apply it on the mitts and spread it in circular motions.
Tan your hands and feet at the very end with the remaining foam from the mitt.
Wait a few minutes and put on clothing, preferably dark and loose. Keep the foam on the body from 1 to 3h. For color enhancement you can extend this time to 8h.
After this time take a short shower (45 seconds) with just water.
You can return to full showers after 8h, and the final effect will be visible after 24h.
TanExpert TIP: If the bronzer solidifies on your skin too quickly during application, we recommend gently wetting the glove with water. This will make it easier to apply the cosmetic more smoothly and gently, as well as save product :)
They already love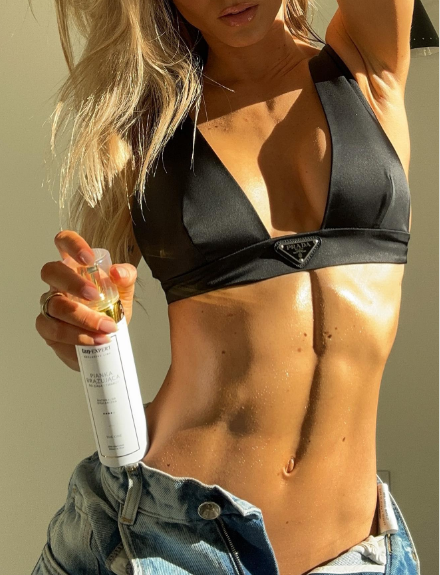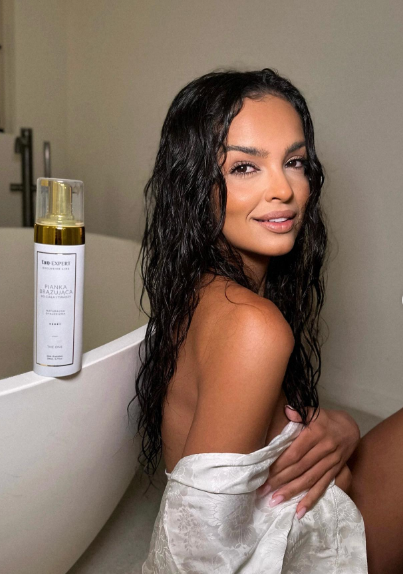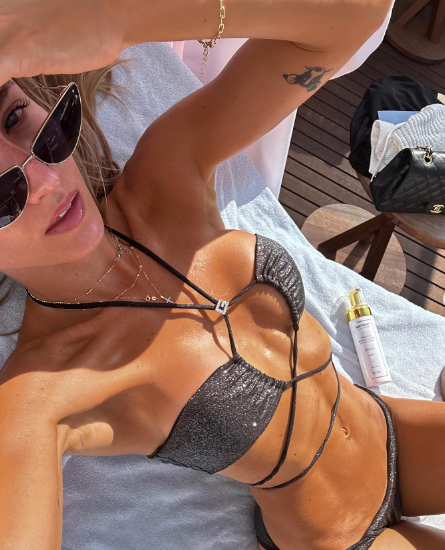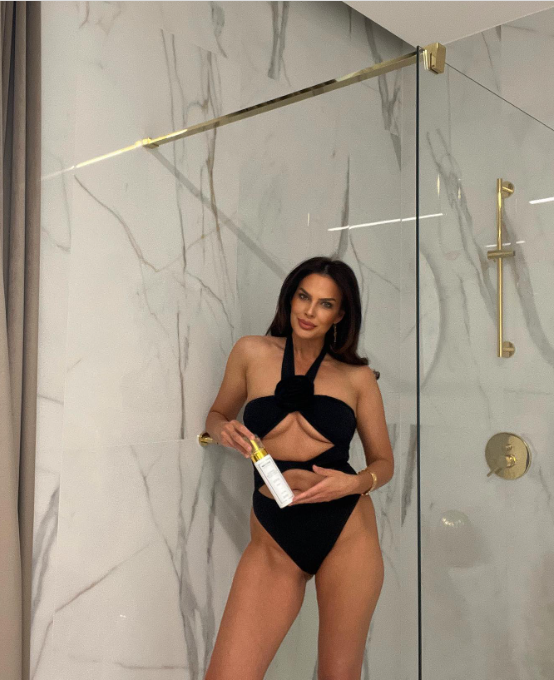 Ingredients
Water (Aqua), Cocamidopropyl Betaine, Dihydroxyacetone, Glycerin, Cocos Nucifera (Coconut) Oil, Tocopherol, Caprylyl/Capryl Glucoside, Erythrulose, Theobroma Cacao (Cocoa) Extract, Vanilla Tahitensis Fruit Extract, Chamomilla Recutita (Matricaria) Flower Extract, Punica Granatum Fruit Extract, Coffea Arabica (Coffee) Seed Extract, Cl 16035, Cl 19140, Propylene Glycol, Fragrance (Parfum), Cl 42090, Caprylhydroxamic Acid, Glyceryl Caprylate, Coumarin, Linalool, Limonene
Other customers also bought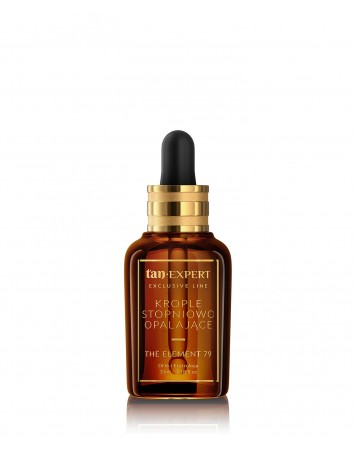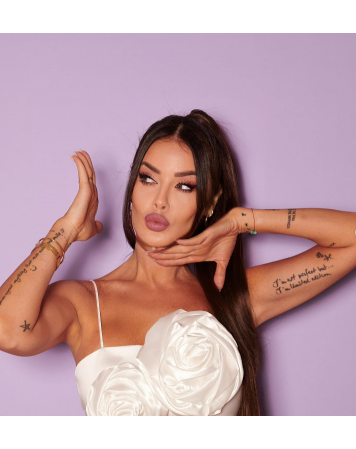 enriched with gold elements
View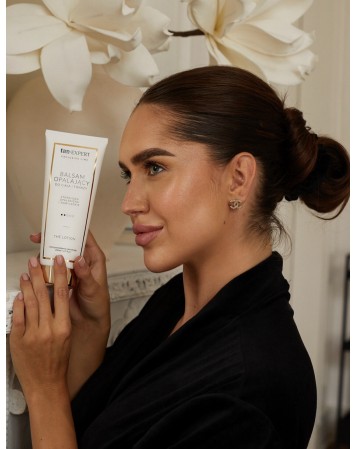 gradual tan and hydration
View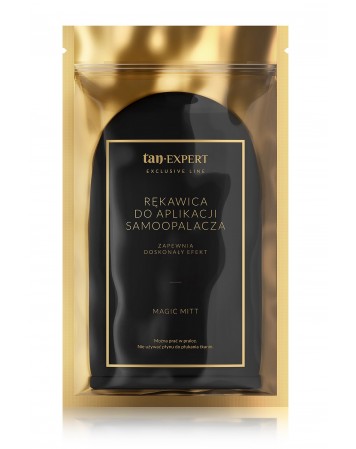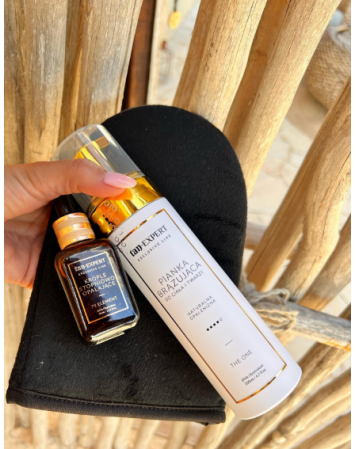 provides a perfect effect
View
See other products in the same category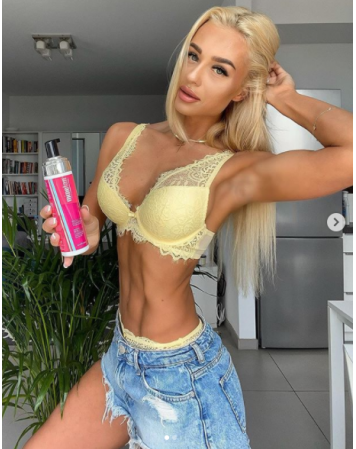 for the physically active
View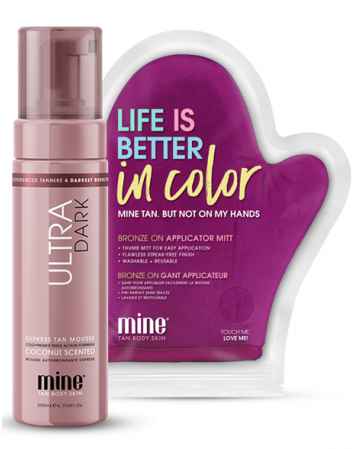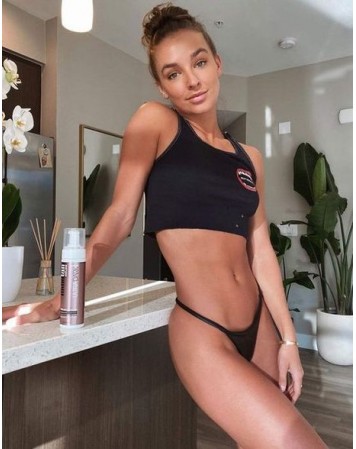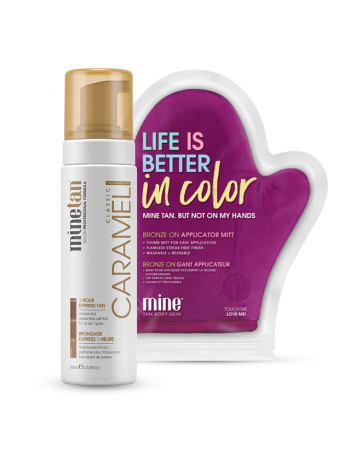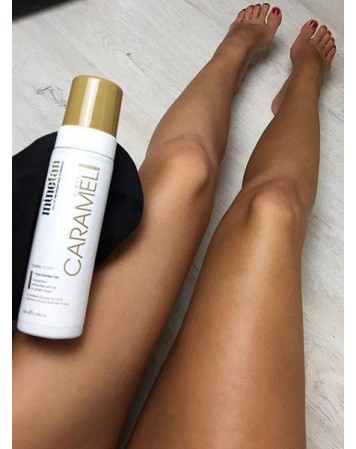 Regular price
158.00 zł
-10.00 zł
Price
148.00 zł
View