TanExpert Magic Mitt - Self-tanning glove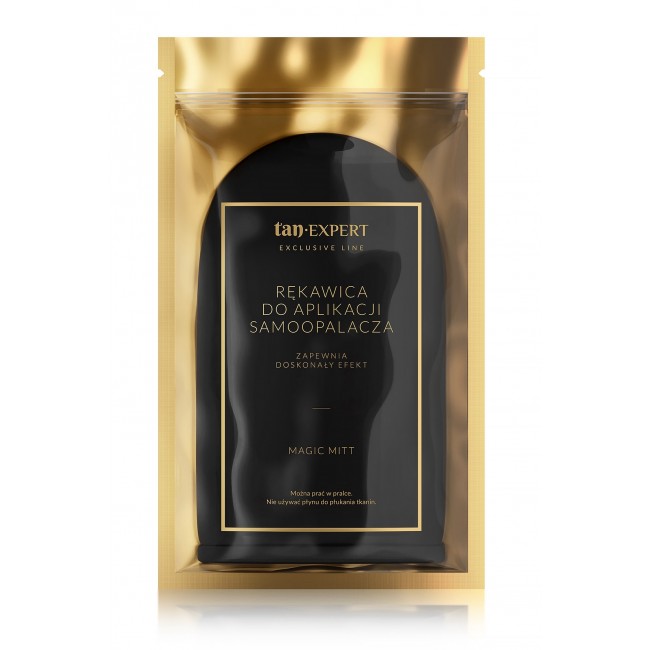  
provides a perfect effect

Shipping on working days until 20:00
At your place:
thursday (07 december 2023)

We deliver to Parcel Lockers
also in weekend
We also deliver orders to Parcel Lockers on weekends.
The delivery method "Parcel on the weekend" is available from Thursday 8:00 p.m. to Friday 3:59 p.m






Shipping PLN 1 from PLN 159
by InPost and GLS courier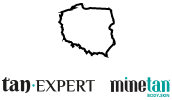 Polish distribution
The official Polish online store
Welcome to the world of cosmetics recommended by Professionals. TanExpert Magic Mitt is the quintessential perfection in self-tanner application gloves. It was created as a result of the synthesis of our many years of experience and meticulous consultation with leading specialists from the world of beauty. The vision was clear: to create a product that would stand out not only for its excellence in every detail, but also for its versatility, meeting the requirements of all users.
That's what you can expect from this product

Innovative glove created for precise application of self-tanners

Optimized application method to ensure the perfection of the tan

Advanced protective barrier against unwanted stains and discoloration

 Exceptionally soft, double-sided glove, made of the highest quality material

Practical design, guaranteeing repeated use and ease of maintenance

Vegan-friendly composition, high content of recycled materials
Details
Perfect in every way, the Magic Mitt will not only facilitate the application of your favorite self-tanner, but also achieve an incomparable effect of a deep, uniform tan, free of any streaks.
Manufactured from an extremely soft, double-sided material, this innovative product not only perfectly distributes the cosmetic, but also effectively protects your hands from unwanted stains. It is the perfect combination of functionality and elegance, dedicated to self-tanning foams and lotions. And the care of the glove? Simpler than ever! After the first use, you'll find that Magic Mitt is an indispensable tool in your skin care routine, one you'll return to time and time again.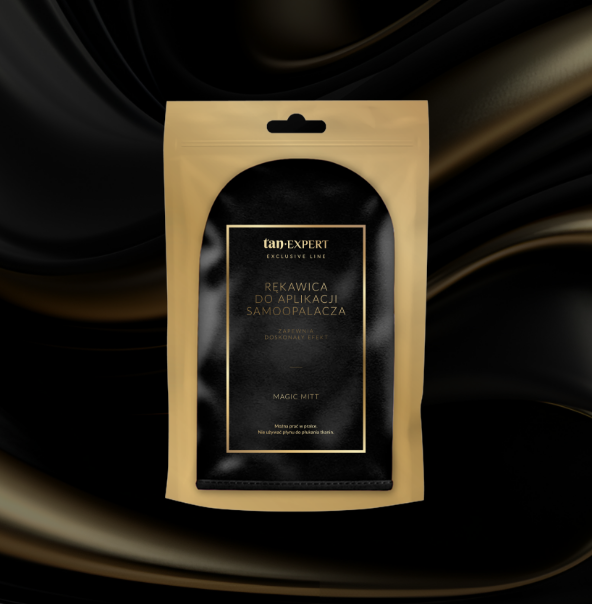 Usage
Put a Magic Mitt application mitt in and squeeze a small amount of self-tan foam onto it.
Apply the foam over your body in circular motions.
Smooth the color to get the desired effect.
Repeat the process for a darker tan.
The glove can be used on both hands. Rinse and dry it before reuse.
They already love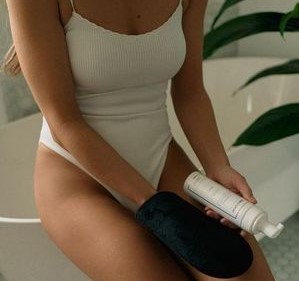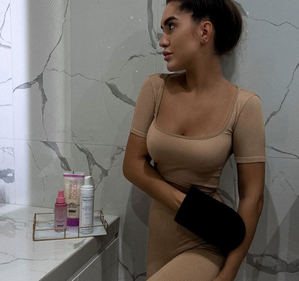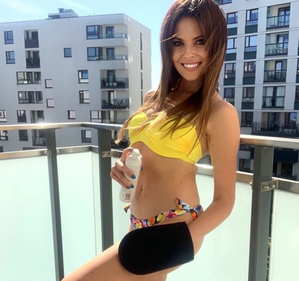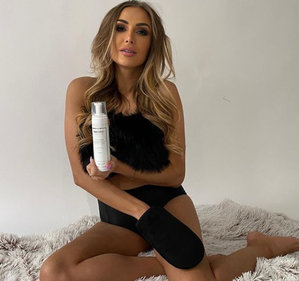 Ingredients
Polyester, Sponge, TPU folie
Other customers also bought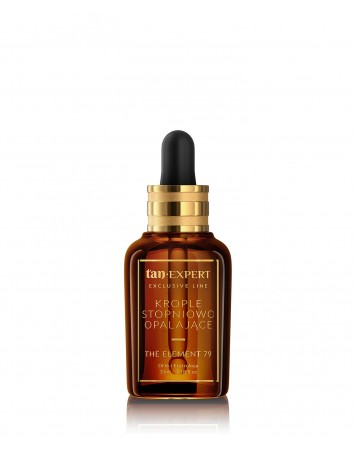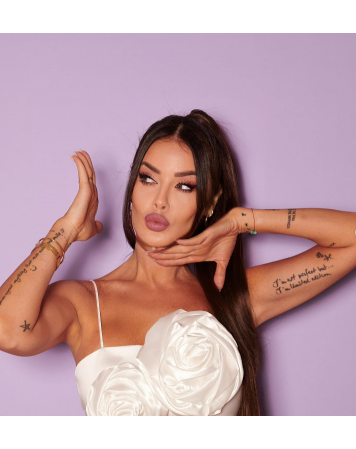 enriched with gold elements
View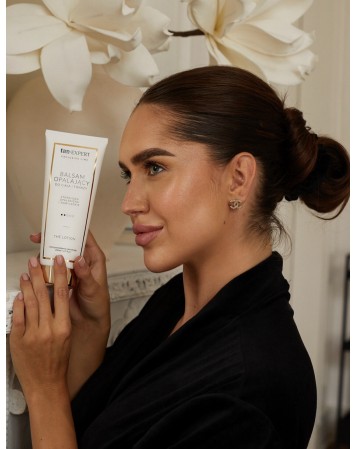 gradual tan and hydration
View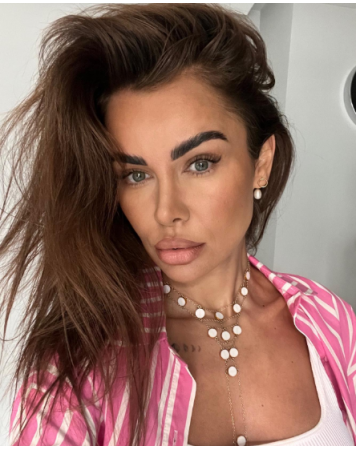 See other products in the same category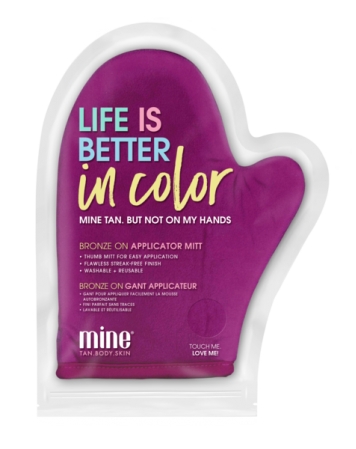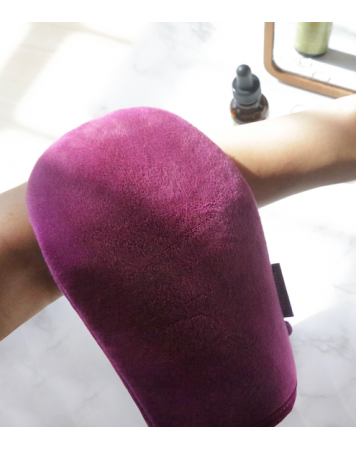 provides a perfect effect
View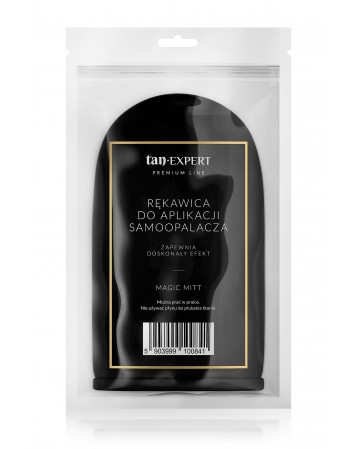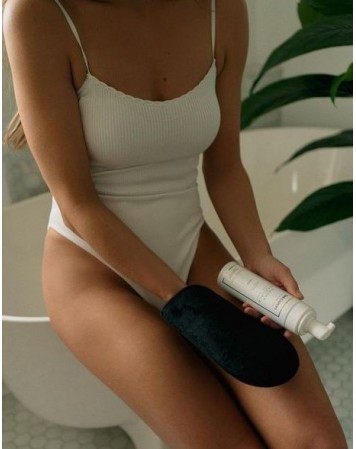 provides a perfect effect
View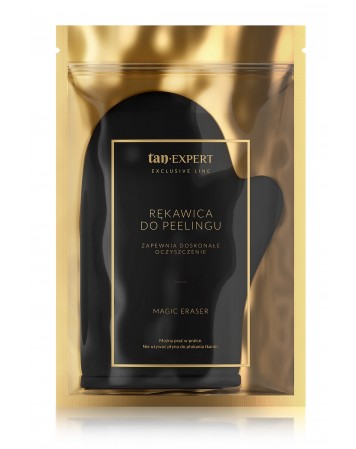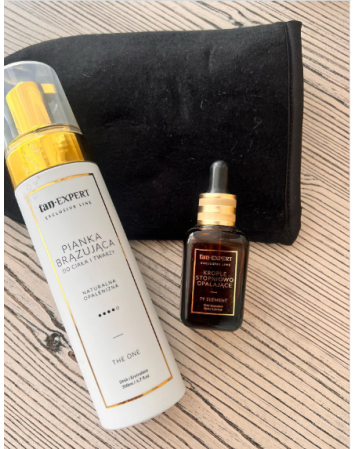 Thorough cleansing of the skin
View