TanExpert Exclusive Line New Definition - Self-tanning foam 200 ml + Mitt
 

Shipping on working days until 20:00
At your place:
thursday (07 december 2023)

We deliver to Parcel Lockers
also in weekend
We also deliver orders to Parcel Lockers on weekends.
The delivery method "Parcel on the weekend" is available from Thursday 8:00 p.m. to Friday 3:59 p.m






Shipping PLN 1 from PLN 159
by InPost and GLS courier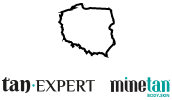 Polish distribution
The official Polish online store
Welcome to the world of cosmetics recommended by Professionals. New Definition foam with DHA and erythrulose is a continuation of the exclusive TanExpert line launched in 2023. The cosmetic is a highlight of a new generation of bronzing products, dedicated to the most demanding customers looking for self-tanners of unrivaled quality. 
That's what you can expect from this product

A dark brown tan with a natural finish

Easy application with no streaks and orange streaks

Even faster absorption of the cosmetic into the skin

Pleasant, perfumed fragrance during application

No feeling of stickiness right from the first seconds after use

Even less noticeable DHA after self-tanner application
Details
New Definition foam from the Exclusive line opens a new chapter in the world of face and body cosmetics. The exquisite formula, which distinguishes the entire range of Exclusive products, allows for a unique effect, tailored to individual needs.
Compared to The One mousse, New Definition offers a softer pre-tanning bronzer, delivering more subtle results. In addition, there is an upgraded anti-stickiness technology that eliminates the sticky feeling immediately after self-tanner application. This innovation makes up the new mousse texture, which, while requiring a minimally longer time to dry, guarantees an easier and gentler application.
The foam includes chamomile flower extract, which is known for its anti-inflammatory and soothing properties. It helps soothe irritation while regenerating the skin. Aloe leaf juice provides deep hydration, soothing the skin and accelerating its recovery. Arabica coffee bean extract acts as an antioxidant, giving the skin a radiant appearance, while the sodium hyaluronate retains water in the skin, helping it stay supple and vibrant.
Compared to the Premium line, the exclusive New Definition formula takes moisturization to the next level. Faster absorption of the product into the skin and lack of stickiness from the first moments of use are just some of the benefits of this refined offering. DHA is now even less noticeable, and a pleasant, perfumed fragrance seduces during application. The result? A tan that is not only more beautiful, but also longer lasting and stronger, while maintaining the subtlety and elegance of the finish.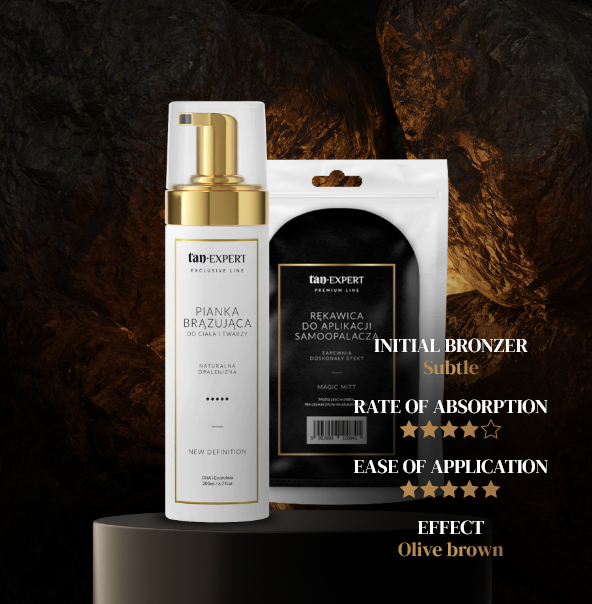 Check out the review of NEW DEFINITION foam and DIAMOND GLOW 2.0 drops by Maxineczka
Usage
To achieve a streak-free tan:
The day before application, we recommend performing a full body scrub. This will help the effect last longer.
Apply the foam to the body once it has been cleansed of cosmetics. We apply it on a mitt and spread it in circular motions.
At the very end, tan the hands and feet using the residue of the foam from the mitt (they are supposed to be lighter than the rest of the body - these body parts absorb the bronzer more strongly).
Wait a few minutes and put on clothes, preferably dark and loose. We keep the foam on the body from 1 to 3 h for a pronounced effect, and, if necessary to enhance the color, you can extend this time up to 8 h and go to sleep :)
They already love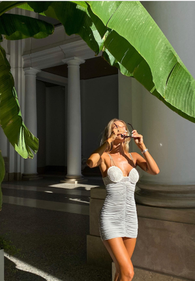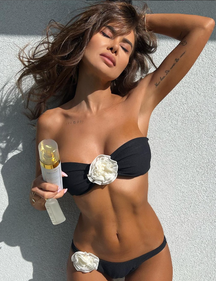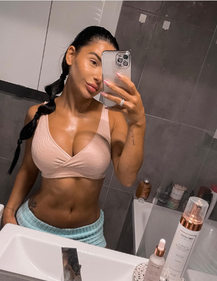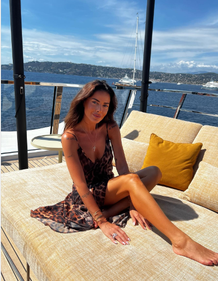 Ingredients
Aqua, Dihydroxyacetone, Glycerin, Propanediol, Pentylene Glycol, Cocamidopropyl Betaine, Panthenol, Erythrulose, Aloe Barbadensis Leaf Juice, Coffea Arabica Seed Extract, Theobroma Cacao Extract, Chamomilla Recutita Flower Extract, Punica Granatum Fruit Extract, Vanilla Planifolia Fruit Extract, Sodium Hyaluronate, Tocopherol, Hydroxyacetophenone, Citric Acid, Parfum, Sodium Benzoate, Potassium Sorbate, CI 16255, CI 42090, CI 19140
Other customers also bought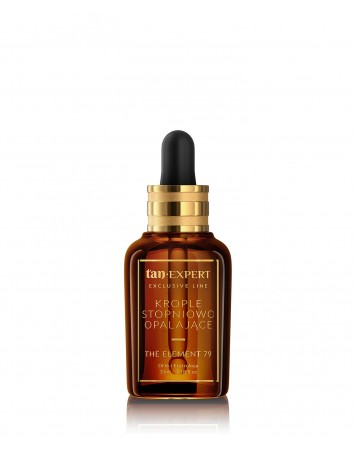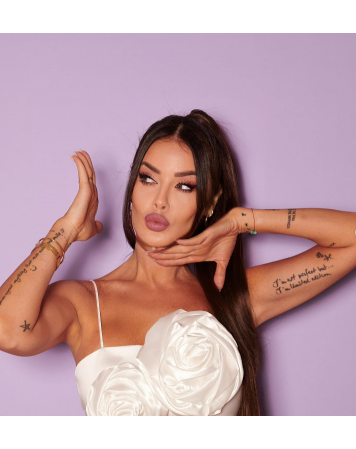 enriched with gold elements
View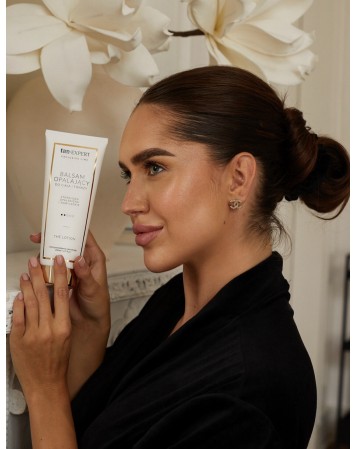 gradual tan and hydration
View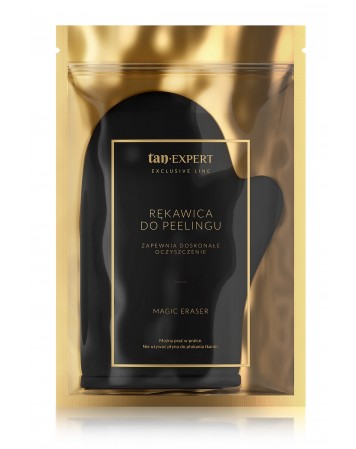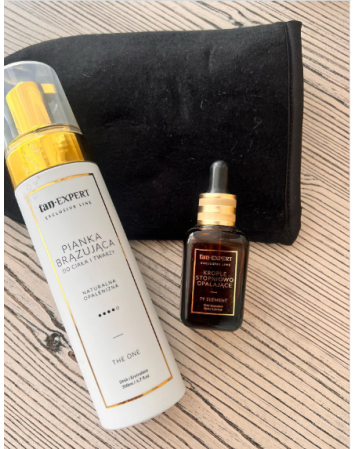 Thorough cleansing of the skin
View
See other products in the same category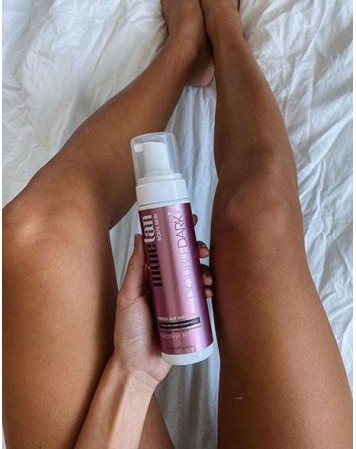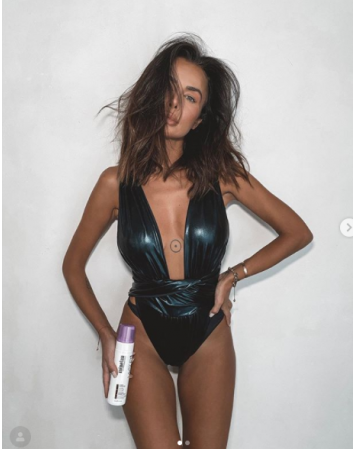 Regular price
158.00 zł
-10.00 zł
Price
148.00 zł
View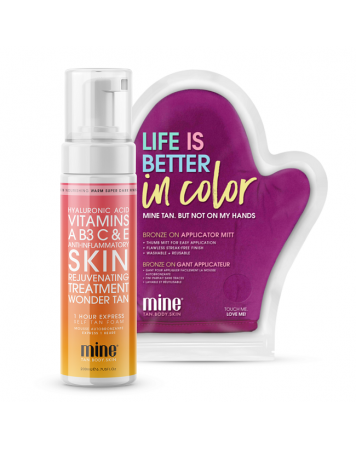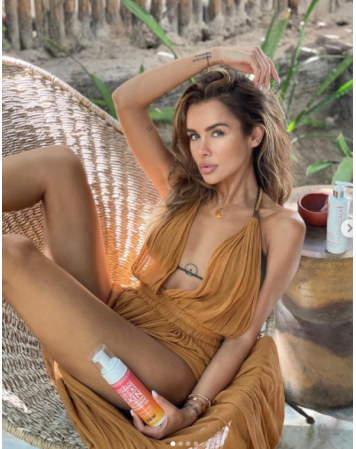 with vitamins A, B3, C and E
Regular price
168.00 zł
-10.00 zł
Price
158.00 zł
View